Turning tire into oil pyrolysis plant
Date:2013-06-25 17:55:24 / Pyrolysis Plant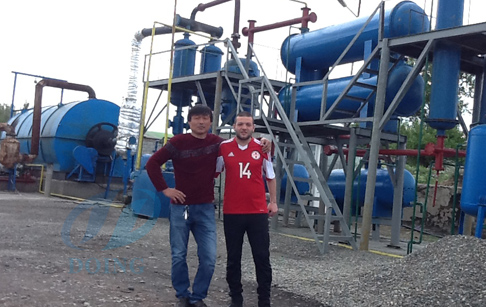 Turning tire into oil pyrolysis plant


At present, an oil resource is less and less, but consumption is larger and larger, due to vehicles increases rapidly. Otherwise, a large number of waste tires are discarded every year, it brings heavy environment pollution. How to solve this problem? Now, there is a new green solution from DoingGroup, we can get oil from used tires by turning tire into oil pyrolysis plant .

Turning tire into oil pyrolysis plant advantage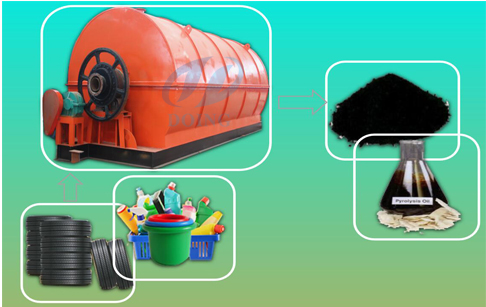 Turning tire into oil pyrolysis plant

1. High Oil Yield. Generally speaking, the oil yield of rate our tyre to oil plant can reach 45%-50% for the big waste tyres. For the small waste tyres, the oil yield rate can be 35%-40%. The oil yield rate may be the most important factor when you choose a waste tyre pyrolysis oil plant. In addition, ou plant uses the rotary condenser, which can promote oil yield and make it convenient to maintain the plant.

2. Longer service life. The new heating structure is unique in the market, which combines the advantage of directly heating and hot-wind heating. Thus the new hating system can increases heating speed and prolong the service life of the plant. At the same time , it can aslo improve production efficiency and reduce production cost.

3. Safety guarantee. The whole tyre to oil pyrolysis process is carried out under the high temperature, and our device is equipped with casing outside of reactor. So the high temperature will not cause harm to the people around the plant.

Turning tire into oil pyrolysis plant final product application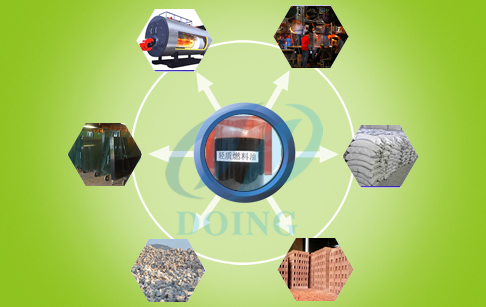 Tire fuel oil application
For the combustible gas, it is recycled to heat the pyrolysis reactor. Using the recycled combustible gas to heat the pyrolysis reactor is a new innovation, and it is energy-saving.

The tire pyrolysis oil can be sold directly as fuel. Or be transformed into gasoline or diesel by the tyre oil distillation plant. The refined tyre pyrolysis oil can be used for heavy oil generator to produce electricity.

Carbon black may be reprocessed into color master batch or coal or refractory briquette. You can also increase the quality of the pyrolysis carbon black with our carbon black processing plant for sale.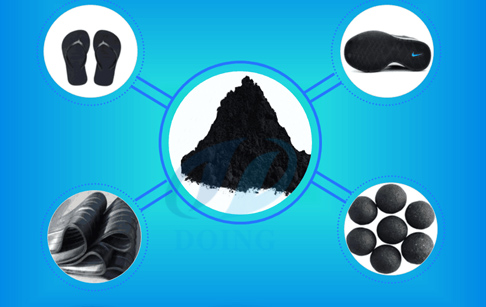 Carbon black application
The steel wire you get from the waste tires can be sold directly. It can also be reprocessed into steal bloom by hydraulic press-packing.