The national technical exchange seminar on pyrolysis technology held in Henan, China
Date:2019-03-21 17:24:34 / News
In order to promote the sustainable development of tire pyrolysis industry and lead the technological progress, equipment innovation and standard development of pyrolysis industry, the seminar on pyrolysis technology exchange was held in Henan, China on March, 2019.
The conference invited relevant leaders and domestic industry experts to introduce the current situation, development planning, policy measures and development trend of waste tire pyrolysis industry in China.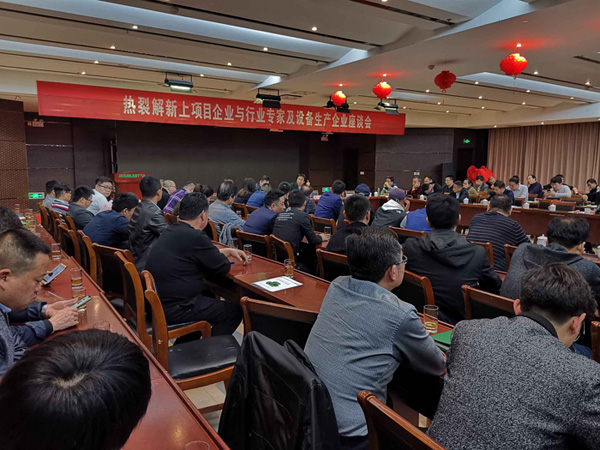 The seminar site on pyrolysis technology exchange
Participants had an in-depth discussion and exchange on the new technology in the pyrolysis industry, and discussed the problem of how to enlarge the direct application field of pyrolysis carbon black.
The waste tire recycling to oil equipment produced by DOING company is the practical application of the pyrolysis technology. The waste tire recycling to oil equipment can not only transform the waste tires that pollute the environment into fuel, but also produce carbon black which as by-products that are widely used in daily life.
It is believed that through this technical exchange, the pyrolysis technology will have a better performance in the field of tire recycling to oil.