How to convert plastic to oil?
Date:2015-11-30 16:17:18 / Pyrolysis machine FAQ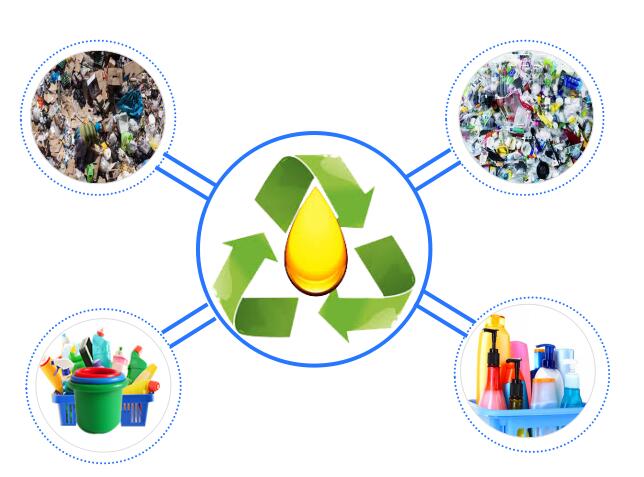 Waste plastic to oil

With increasing plastic products consumption, waste plastic is also growing. At present in the world, waste plastic are mainly as plastic film, plastic yarn and fabric, foam, plastic packaging and containers, daily plastic products, plastic bags, agricultural film and so on. Besides, cars plastic, electronic and electrical appliances supporting plastic become one of the important sources of waste plastic after these products scrap. If there is any mistake of the application and post-processing of the storing, transportation and processing of waste plastic, it will damage the environment and harm to people's health.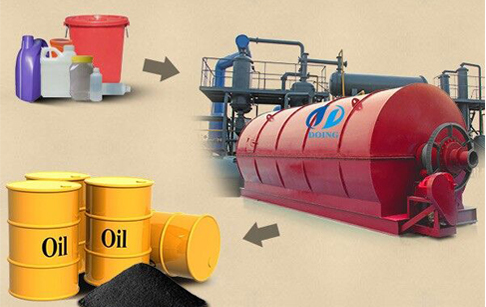 Convert waste plastic to oil machine


Convert waste plastic to oil machine is a machine that converts waste plastic,tires and rubber and other waste materials into pyrolysis oil, carbon black and hydrocarbon gas. The convert waste plastic to oil machine can reduce the volumes of the waste products and help human protect the environment.
How to convert plastic to oil?

Convert waste plastic to oil machine working process


1. Firstly, the waste plastic was put into furnace with auto feeder,thenseal the feed inlet system.
2. Secondly, burned the fuel material (coal, or wood, or natural gas, oil ) in the combustion system .The reactor will slowly heat, when the temperature reach around 150 degree Celsius, it will produce oil gas .
3.Oil gas will be processed by our technology ,then gone to cooling system to cold liquid oil. The gas which can not be liquid under normal pressure ,which will be designed to back to combustion system to instead the fuel material to burn the reactor .which can save energy very much.
4. After finished oil produce ,the temperature of reactor will be down
5. Lastly, when the temperature fall to 100 degree Celsius, worker could opened the door of reactor to discharge of carbon black.