How to make money from scrap computers?
Date:2015-11-04 11:43:50 / Pyrolysis machine FAQ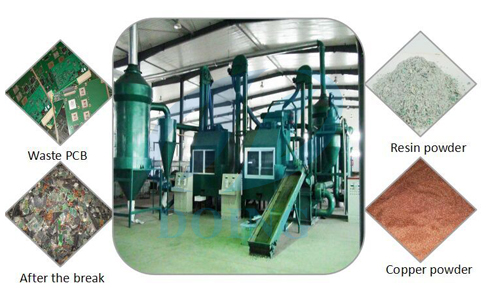 Circuit board recycling plant

Computers have been playing an important role in our daily life. Meanwhile, it also comprises a significant part of the total rubbish in the world. It has been estimated that totally 423 thousand tons of computers have been disposed of in the year of 2010. Technology changes quickly. Computers become obsolete in a few years with the constant emergence of new versions of hardware and software, and tons and tons of computer are turned into rubbish. Many of the electrical components that are thrown away are still highly useable.Such circuit board from comptures.

Circuit board recycling plant is for processing the waste circuit boards generated from all kinds of electric appliances for recycle use. From the PCB recycling process, you can get clean copper and resin powder for making new products.


Circuit board recycling plantis our independent research new equipment. It is a kind of Eco-friendly equipment and solve the problem of more and more electronic wastes nowadays. It will turn the waste into fortune and create huge profit for you.