How to improve the oil yield of waste plastic pyrolysis plant?
Date:2013-06-25 17:17:16 / Pyrolysis machine FAQ
Waste plastic recycling pyrolysis plant
With more than ten years of experience and efforts,Doing have designed and manufactured the waste plastic recycling pyrolysis plant which has many latest designs. First, it is equipped with automatic feeding system and two sealed discharging systems, which makes it easier and more safe to operate.Waste plastic recycling pyrolysis plant for recycling waste plastic and turning waste plastic to fuel oil ,carbon black.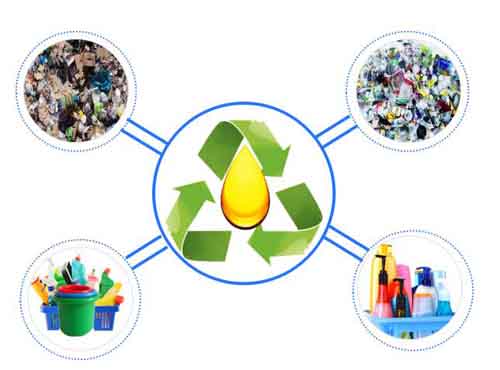 Waste plastic recycling pyrolysis plant
Firstly, the waste plastic materials shouldn't have too much moisture content, if not, the water will dissolve in the oil, which will largely reduce the oil extraction rate of the waste plastic.

Secondly, the temperature controlling in the process of pyrolysis. The pyrolysis oil from plastic waste shouldn't be hot, and the temperature of the cooling is also less than 30℃.

Thirdly, the purity of the waste plastic. The single degree of the waste plastic pyrolysis plant decides the amount of oil extraction rate. So the less the type of plastic, the higher the oil yield .