What is pyrolysis tyre oil used for?
Date:2016-01-06 11:17:46 / Pyrolysis machine FAQ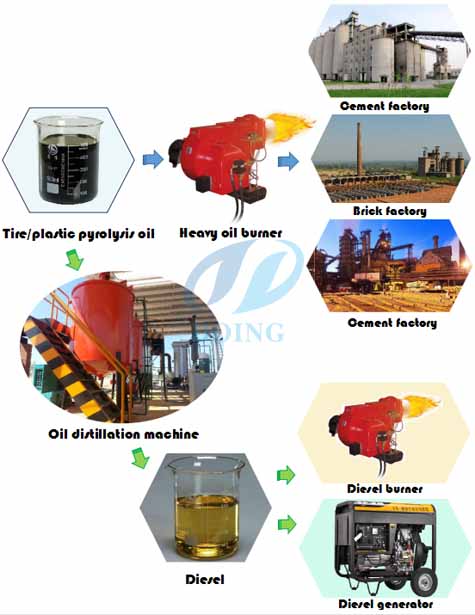 Pyrolysis oil used
Tyre pyrolysis plant convert waste to pyrolysis tyre oil .Pyrolysis tyre oil as fuel use widely , mainly used in heavy industries for heating purpose . The main application of oil products produced by our waste tyre pyrolysis plant is the fuel oil that is wide used for industrial and commercial purposes.Such as power plant factory,glass factory,cement factory,ceramic fatory. 40% to 45% oil of the amount of recycled scrap tyres can be carried with licensed tanker trucks.



Save