Scrap tire crusher crushing tire machine
Date:2017-04-01 11:40:05 / Tire cutting machine
1.Introduction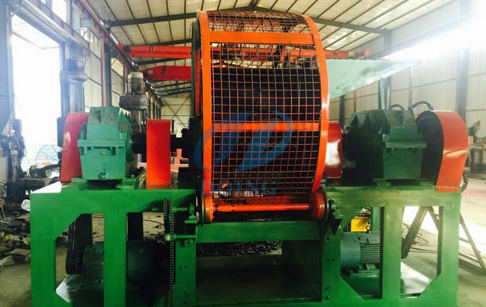 Scrap tire crusher crushing tire machine

Scrap tyre crusher crushing tire machine is mainly used for crushing scrap rubber and waste tires,which is applied for crushing sidewall steel-removed truck tire, car tire, inner tube, rubber shoes and other used rubber products and benefits the waste recycling industry.

2.Structure and principle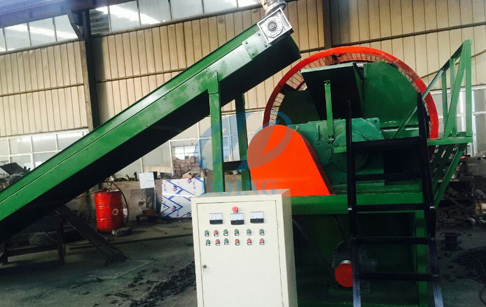 Scrap tire crusher crushing tire machine


Scrap tyre crusher crushing tire machine has horizontal structure, adopts the overall base and stand-alone bearing, which is helpful for installation, commissioning and maintenance.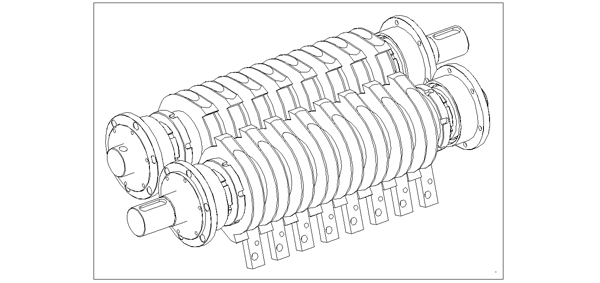 Scrap tire crusher crushing tire machine structure chart

The waste tire and rubber are crushed in the crushing chamber. The main part to compete the crushing is the 20pcs three-jaw cutter installed in two horizontal and parallel axes. Two axes rotate relatively according to a certain ratio, waste rubber is cut and broken in the relative movement of the claw plates. The broken rubber piece which meet the size requirement will drop on the conveyor through the round sieve hole. Otherwise, it will go with the round sieve back to the crushing chamber for crushing again. The claw plate, made of high quality carbon steel and surface specially processed , has features of high hardness, stiffness, and wear resistance.

3. Main technical parameters

| | |
| --- | --- |
| Model | 1200 |
| Input size | ≤1200mm |
| Output size | ≤50×50mm |
| Capacity | 1500-3000kg/h |
| Power | 2×55kw+5.5kw |
| Dimension | 5200×2800×3500mm |
| Weight | 15600 kg |