How waste car tyres recycling?
Date:2013-06-25 22:23:31 / Pyrolysis machine FAQ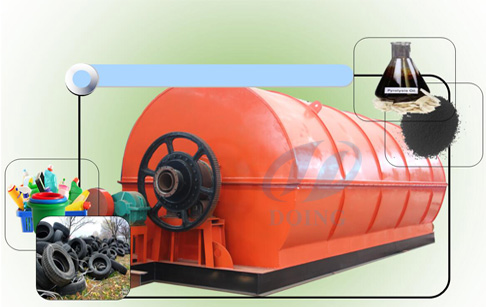 Used tyre pyrolysis plant
Used tyre pyrolysis plant adopts the latest pyrolysis technology can be convert waste tyre to oil ,carbon black and steel wire .The main advatage of used tyre pyrolysis plantis zero emission ,high efficiency .Used tyre pyrolysis plant not only can solve the problem of waste tyre pollution ,but also can bring substantial benefits for you.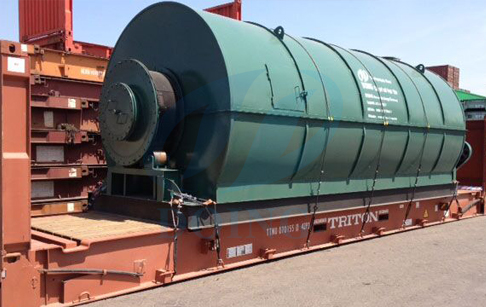 Used tyre pyrolysis plant
Landfilling of used tyres causes serious environmental pollution and health problems. It is also expensive, with tipping fees ranging from $35 per ton of shredded material, $120 per ton of Off-the-Road (OTR) tires to $15 per whole truck tyre (equating to about $350 on a per ton basis). Of the nearly 300 million scrap automobile and truck tyres generated each year in the United States, nearly one-fourth ended up in landfills. This is in addition to more than 300 million tires already stockpiled across the country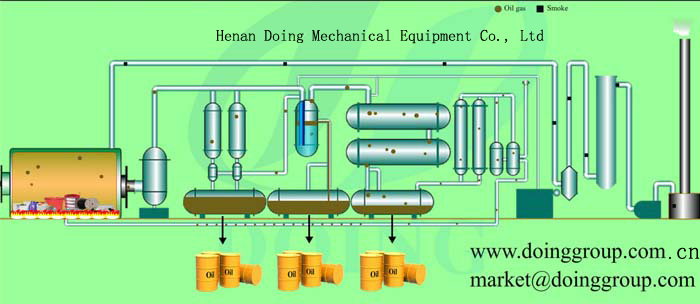 Used tyre pyrolysis plant pyrolysis used tyre to fuel oil and carbon black
In the waste tyre pyrolysis process, the waste tyres will firstly be put into the reactor. Secondly, burn the fuel material (coal, wood, oil or natural gas) in the combustion system. The reactor will slowly heat, when the temperature reach around 120℃, it will produce oil gas.

Thirdly, oil gas will be processed and then go to cooling system to cold liquid oil. The gas which can not be liquid under normal pressure will go back to combustion system to replace the fuel material to burn the reactor.

Fourthly, after finished oil production, the temperature of reactor will be down and the carbon black will be discharged automatically. When the temperature fall to 100℃, workers could open the door of the reactor to discharge the rest steel wire.
Lastly, the released gas can achieve national emission standard through the dedusting system。

After the whole pyrolysis process of tyres is completed, the final products such as tyre oil, carbon black and steel wire can be sold directly or further processed into new products. Anyway, you will benefit a lot from them.