What things need to know about starting a palm oil refining plant?
Date:2020-05-12 15:28:26 / Industry Trends / Give me the price / Leave a message
There are many details which you need to know about starting a palm oil refining plant, such as raw materials specifications, final refined oil technical, processing steps, package, production consumption, land, workshop, water source, electric and so on.

The things you need to know about starting a palm oil refining plant

And if you want to start a palm oil refining plant for refining palm oil from crude palm oil, the first step is that you need to make the feasibility study or analysis of this business.
The information below is Doing Company's sales manager given based on their experience, which are that you need to survey in local market:
1. Raw materials:
a.Where to buy the crude palm oil, if you don't have palm oil pressing plant?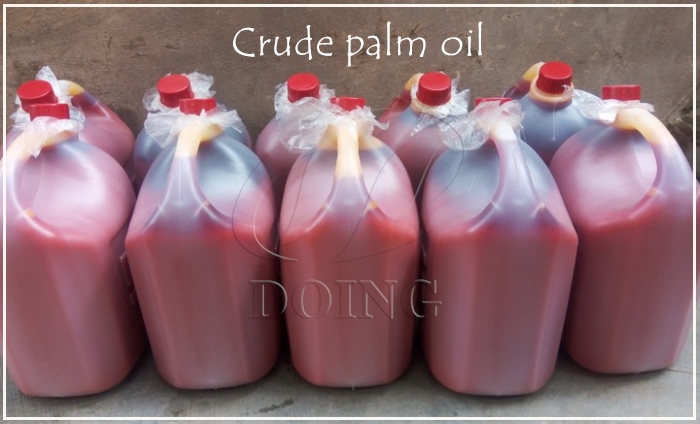 Crude palm oil

b.What is the specifications of the crude palm oil, such as acid value, moisture, color, impurities content and so on?
c.What is the cost to buy crude palm oil?
2. Target market requirements of the final refined oil:
a.What are the specifications of final oil the market need?
b.What kind of package they want, plastic bags or bottles?
c.What is the price of the final oil?
3. Funds:
a.What are your sources of funding?
b.Do you need loan from bank, or find investor or partner?
c.What is your budget of this project?
Three types of palm oil refining machine

Because the palm oil refining plant has many types for choice, and the budget is a very important factor to decide which type of equipment can be chosen. If you want to build a palm oil refining plant with lower investment as the beginning, you can consider the batch type vegetable oil refining machine. And if your funds is allowed, the continuous vegetable oil refining machine will be better for you.
4. Land and workshop:
a.Do you have land or workshop which can be used to place palm oil refining machine?
b.If you already have a workshop, you can send the size of workshop to us, and our sales manager will help you to confirm it with engineer. If the size of it is suitable for placing the palm oil refining machine, which can save some cost to build.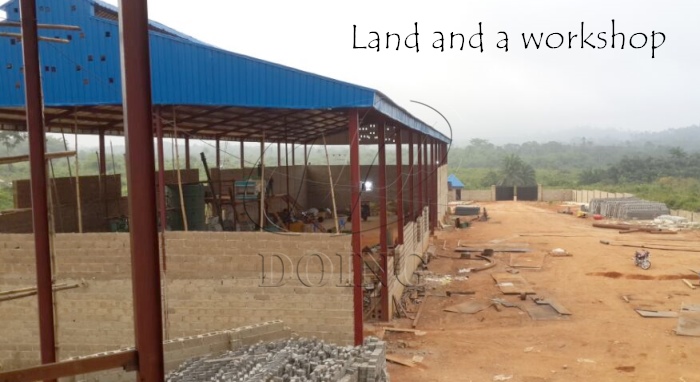 You need a piece of land and a workshop

c.If you need to build a new workshop, we will provide you the suitable size, and you can ask your local building company how much it will cost approximately.
5. Government permissions:
Some countries require the investors to apply for some permissions to build a vegetable oil factory. But the requirement of every country and city is a little different, you need to confirm with your local government.
6. Production consumption and worker's salary:
During the production, it will use some chemicals, electric, fuel and workers. We can supply the quantities of them, you can calculate the cost ahead according to your local market price.
Except for above information, you also need to choose manufacturer, visit chosen company, buy palm oil refining machine, etc. If you have did the feasibility study, and prepare to choose manufacturer, welcome to contact us. We, Henan Doing Company, are professional vegetable oil refining machine manufacturer, and can provide you high quality machines and best services.