Home use oil extraction machine | oil extraction machine price for sale
Date:2017-05-02 16:06:13 / Oil Press Machine / Give me the price / Leave a message
Home use oil extraction machine can help you make your own healthy edible oil at home with just one button click! Taste fresh oil in minutes! Our home oil extraction machine can be used for extractingoil from various raw materials, suchas peanuts /groundnuts, soybeans, rape seeds / canola seeds,cotton seeds,sesame seeds, sunflower seeds, etc. Sophisticated design with low investment,They can be used for various materials such as Peanuts, Rapeseeds, Sesame seeds,Soybeans, cottonseeds, Sunflower seeds, Palm kernel, Corn germ, Rice bran, etc.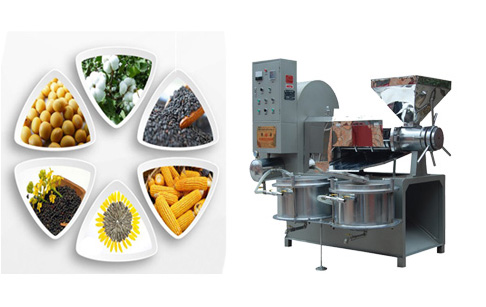 Cooking oil extraction machine for home use
Features of home use oil extraction machine

1.6DY home use oil extraction equipment is a new kind of optimized oil press machine based on all advantages of 6YL series ones, increased vacuum filter device, chamber,automatic heating device and control system.

2.The oil extraction machine for home is characteristics with fine figure, compact structure,easy installment, high automation,rapid heating for chamber, pressing at random, high output rate, clear oil and pure flavor and so on.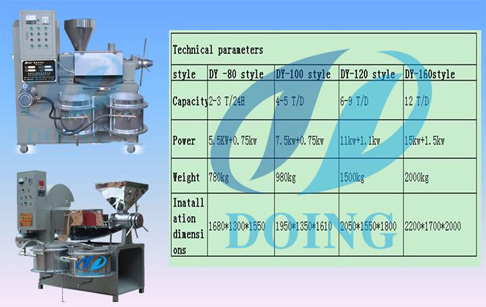 cooking oil press machine for home use
3.This oil mill equipment could extract vegetable oil from many kinds of oil seeds.

4.Oil extraction equipment has three parts: Screw oil press; Electrical control box for preheating chamber,vacuum filter for cleaning oil.

5.All the above three parts work at one time, so only one machine could the user get high quality edible oil.

6.This oil extraction machine for home match PLC display for automatically controlling for seedfeeding, oil flowing, chamber heating,etc. Then manpower could be saved to improve your work efficiency.