Screw squeezer machine for moringa leaf
Date:2016-07-21 15:45:56 / Oil Press Machine / Give me the price / Leave a message
We are engaged in manufacturing a range of screw presses, that are used to dewater and wash secondary as well as virgin fiber.

Application of screw squeezer machine for moringa leaf dewatering:
Our screw squeezer not only can dewater moringa leaf ,but also other material.This screw squeezer machine is used for containing a certain fiber or have a sticky solid liquid separation of the macrocosm materials. Such as grape skin residue after fermentation , ginger, spinach, rubber, Chinese herbal medicine, winter date, tea contains ,a certain fiber materials to extract dehydration or juice, and also used to sea buckthorn continuously make fruit juice except the branches or contain a few sprigs , the mesh specially made according to the size of the sea buckthorn fruit .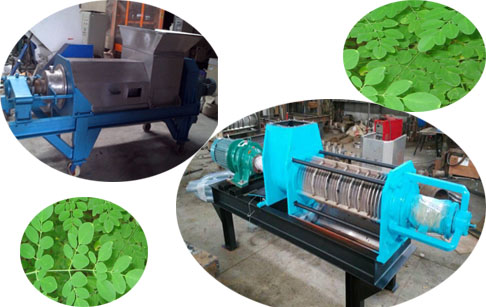 Screw squeezer machine for moringa dewatering
Feature of screw squeezer machine for moringa leaf dewatering :
1.all kinds of bran, sea buckthorn fruit, ginger (to be broken), bamboo shoots and other fruit and vegetable juice;
2.lees after fermentation of rice bran, sawdust, wood fiber, bagasse, tea slag dewatering; through anaerobic fermentation of cassava residue after dehydration; gynostemma, Ula grass, celery, the dregs (non-smooth), etc. dehydration; sweet sorghum, wheat straw, rice straw, reeds, etc. dehydration;
3. garbage and other environmental industries dewatering.
4.the pressure can be adjusted easily.