Doing Company's Nigeria Branch and warehouse was officially established
Date:2019-11-28 15:44:28 / News / Give me the price / Leave a message
Last week, Doing Company's Nigeria Branch and ware house was officially established. It took three months to do preparations for them. Our boss went there to select the address in person and arrange people to purchased the materials to build the ware house. At the beginning of last month, our staff checked some cooking oil machines and sent them to the warehouse in Nigeria.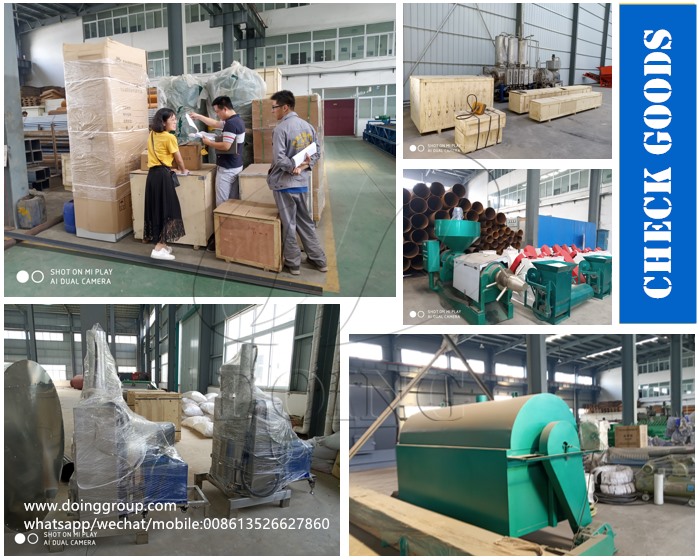 Our staff checked the cooking oil machines
Why does Doing Company build the Branch Company and warehouse in Nigeria?
1. To fulfil the cooking oil market need of Nigeria
Recent years, the Nigerian government support businessmen to invest cooking oil production plant. So the cooking oil market is very hot in Nigeria. Every day we can receive many inquires from Nigerian customers. To build a Branch Company in Nigeria, our customers can communicate with sales manager and engineers face to face, it will be better.
2. For better service and better after sale-service
Because some customers told us before, they bought the cooking oil machine from China, and then the machine could not work, but in local Nigeria there isn't after-sales service point, so they are very disappointed. After building a Branch Company in Nigeria, Doing Company can sent engineers to solve the after-sale problems.
3. For better communication with customers
As many cooking oil production project is big project, the customer can discuss the plant designing, technology, installation with engineers face to face in local. And Doing Company has finished many oil mill projects in Nigeria, very familiar with the local condition, which can give more help to our customers.
4. Let customer no need to wait
There are some small scale cooking oil press machine, cooking machine, filter machine, etc. If customer want to buy these machine directly in local, they can go to visit and buy them, no longer need to wait.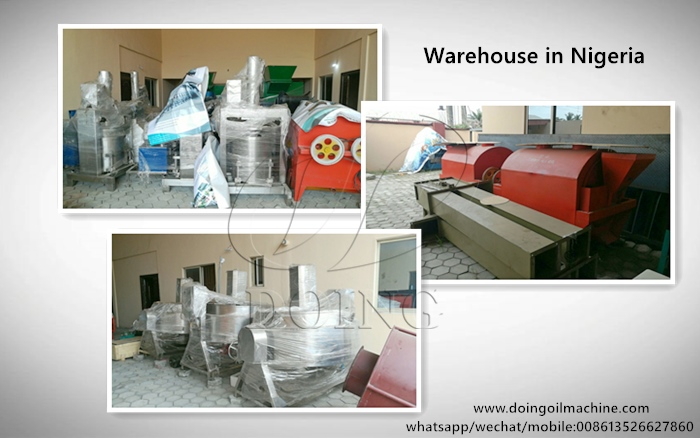 The machines in Nigerian warehouse
Do you need cooking oil machine? contact us quickly!