Two customers from Russia came to see rice bran oil manufacturing machine
Date:2019-11-21 13:32:24 / News / Give me the price / Leave a message
On 15th November, our two customers from Russia came to China. They planned to visit three company to compare the manufacturing capacity and the services of each company, and then decide to buy rice bran oil manufacturing machine from which company.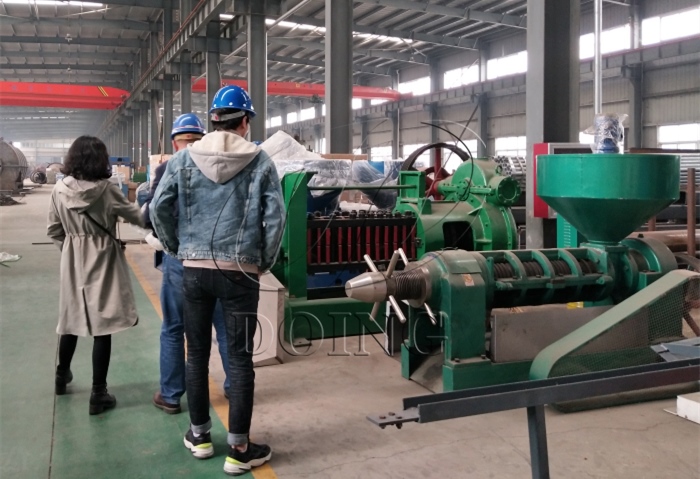 Our two customers from Russia visited Henan Doing Company's factory
Firstly, they came to our Henan Doing Company. It is because in our factory, the 30tpd soybean oil solvent extraction machines of our customer from Sierra Leone were in manufacturing process, he can see the machines manufacturing scene in person and at the same time, listen to the introduction of sales manager.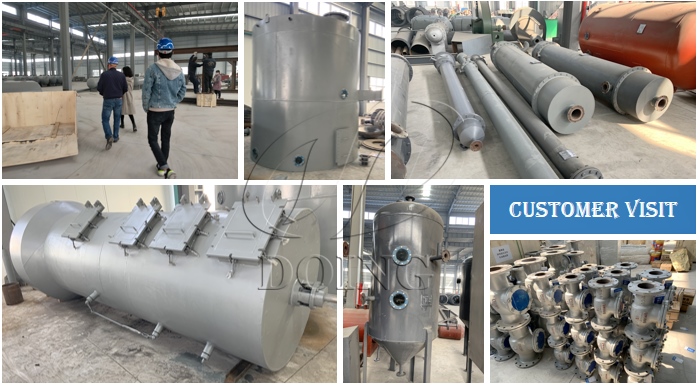 30tpd soybean oil solvent extraction machines for Sierra Leone's customer
In the communication, our sales manager not only introduced the rice bran oil manufacturing process and machine characteristic, but also said that in recent three years, Doing Company had two project that adopted solvent extraction technology. One is 60tpd palm kernel and soybean oil solvent extraction plant in Ondo, Nigeria, and the other is the 30tpd soybean oil solvent extraction plant project in Sierra Leone. These two project are both designed by our engineers and all the machines are manufactured in Doing Factory. After hearing that, they two expressed their recognition of the strength of our company.
Hope we can cooperate each other! If there is latest news, we will update in time.