3TPH palm oil processing plant project in Nigeria
Date:2018-04-20 15:52:54 / Projects Case / Give me the price / Leave a message
Congratulations on the successful installation of our 3TPH palm oil processing plant project in Nigeria! This palm oil processing plant project totally took one and a half months to complete the installation with the assistance of our two engineers. Now, the whole plant is running well and our customer is very satisfied.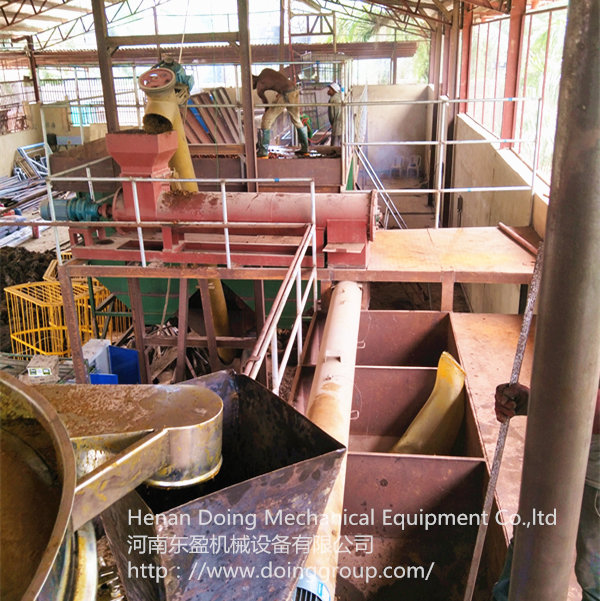 Installation picture
This picture is took in the beginning of installing the palm oil processing plant. The following pictures are took in commissioning process of this palm oil processing plant.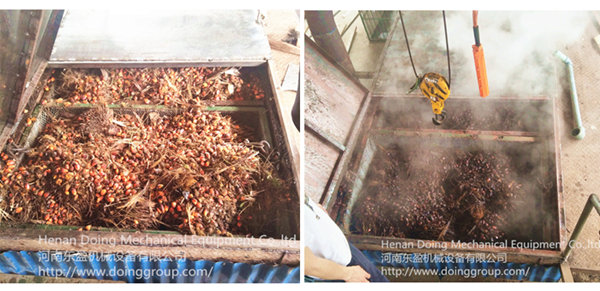 Sterilizer working process
This is sterilizer designed by our engineers. It is heated by steam. If you want to heat palm fruit bunches by hot water, it is Ok, we also provide those machine.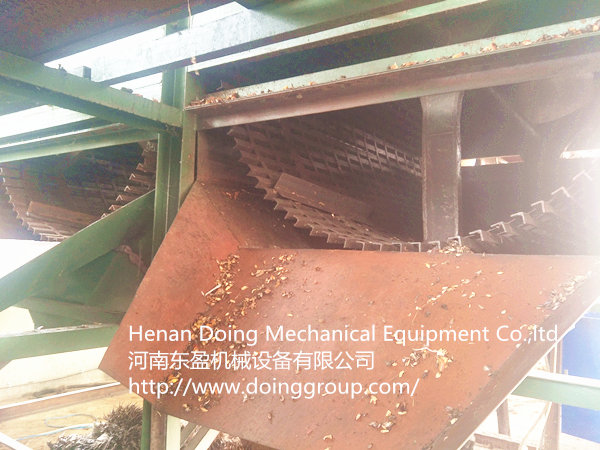 Thresher machine
Thresher machine is to make palm fruit and palm bunches separating.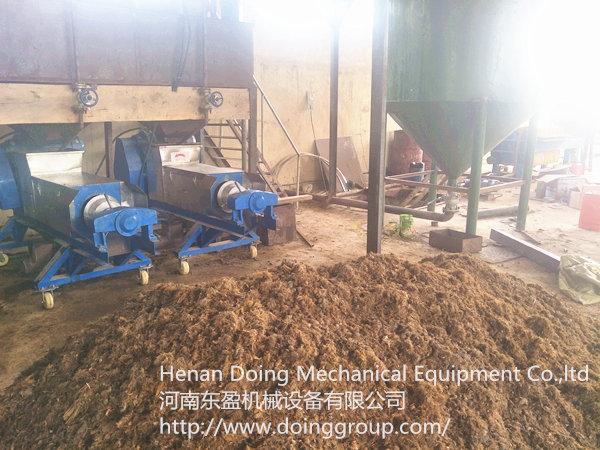 Palm oil pressing machine
This is palm oil pressing area. You can see the mixture of palm kernel and fiber contains less palm oil residue than that with traditional palm oil pressing method.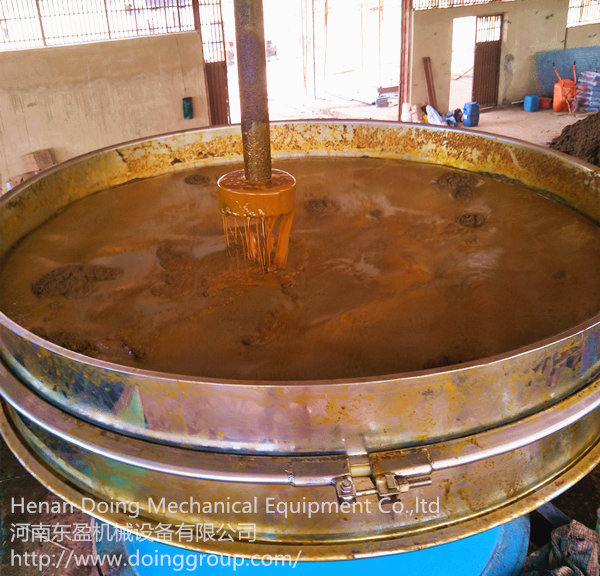 Clarification machine
Through clarification, the crude palm oil will be sent to plate-filter machine.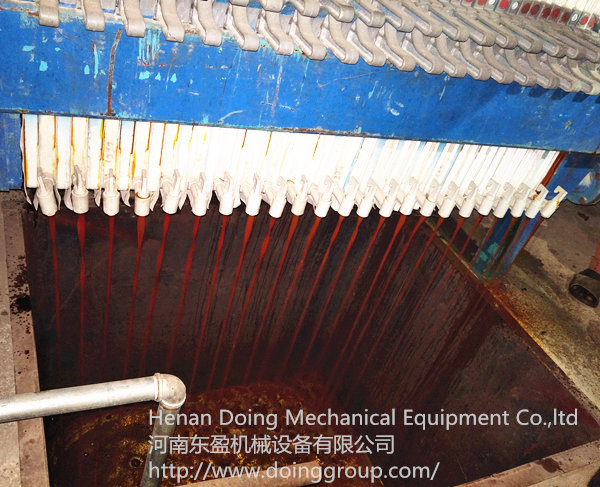 Palm oil filter machine
From the picture, you can see the red palm oil flows from the filter machine. Our customer is very satisfied with the quality of crude palm oil. And he said thatthere are many people who want to start the palm oil processing business in Nigeria, because their government give their support. If you also want to start it, contact us! Our sales manager has rich experience and can help you.