Peanut groundnut oil press machine
Date:2016-01-05 14:29:51 / Oil Press Machine / Give me the price / Leave a message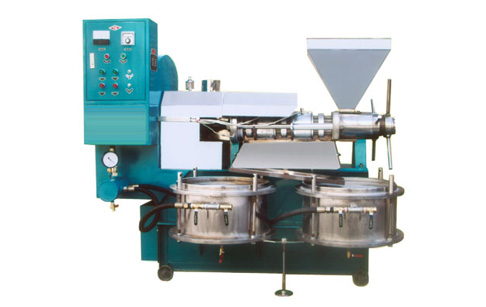 Peanut oil press machine

Introduction of peanut/groundnut oil press machine:
This oil press machine was introduced in the year of 1996, has a high degree of automation, adopts automatic temperature control heating press technology and high pressure vacuum filtering system, is a more advanced oil press machine in the market.

This machine can press oil out of the kernel completely only once, high oil extraction rate,with small power,oil is pure, multifunctional, can be used for the oil processing of sesame seeds, peanuts, tea seed, palm fruit, rapeseed, soybean, sunflower seeds, til, and other more than 20 kinds of oil plants.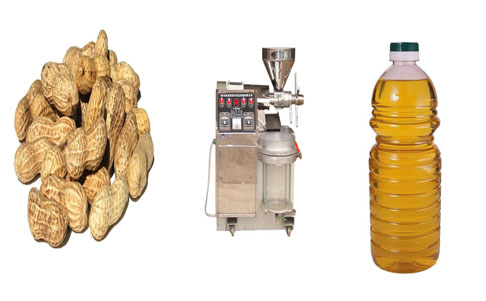 Peanut oil press machine

Features of peanut groundnut oil press machine:
The high efficiency energy saving oil press machine of our company is designed with advanced technology, reliable performance, easy operation, easy of maintenance, the main features of the machine are below:
1. High oil extraction rate: compared with traditional equipment, its normal oil extraction rate can be 1-2% higher, can press out 1-1.5 kg more each 50 kg on average,so the economic benefit of full year is very appreciable.
2. Energy saving:under the same capacity,the power is 40% lower,6 KWH energy saving per hour.
3. Labor saving:Under the same capacity, it is 60% labor saving, to be able to organize manufacture by 1-2 persons.
4. Widely application: Multi-function, can be used for processing Peanuts, sesame, tea seed, palm, sesame, rapeseed, canopy, cottonseed, soybean, etc. more than 20 oil crops. 3 level press technology, oil can be squeeze out completely only once.
5. Oil is pure:use vacuum filter filtering residue. Ensure the oil purity, and confirm to Health and Sanitary Regulation.
6. Less occupied area: the space of 10-20 square meters can meet the requirement.