Palm oil refinery plant project in Congo
Date:2014-05-23 16:42:01 / Projects Case / Give me the price / Leave a message
As for the Congo customer has a high demand on the palm oil product, so the customer is very concerned on the factory's technology and manufacturing ability during the customer's inspection. The customer had visited many factories, and knows more about the industry information. Finally, by our rich experience on cooking oil project and advanced tech of oil refining, Doing Group won the customer'srecognition; after the customer's investigation and comparison, the Africa customer chosen us (Doing Group) as the supplier of Palm oil refinery plant and fractionation plant.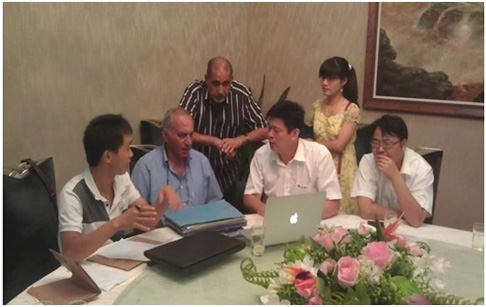 Discussing palm oil refinery plant with Congo customer

So far we have completed the Palm oil refinery plant's installation; the refinery project is expected to put into production officially in next year.

Doing Group's palm oil refinery plant has advanced refining technology, well equipped, automatic control, and can match the different requirements of Domestic and foreign customers.
The cooking oil refining project capacity is 10t/d-1000t/d, the biggest single oil refining capacity is 1000T/D.
Welcome to come to visit our factory, waiting for our cooperation.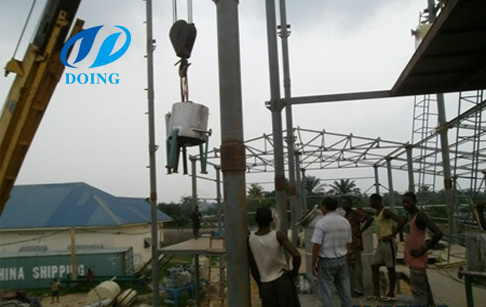 The installation site of palm oil refinery plant in Congo