30tpd oil deodorizer machine has finished production and ready to deliver to Uganda
Date:2020-04-14 09:44:00 / News / Give me the price / Leave a message
Oil deodorizer machine is the most important part in the whole edible oil refinery plant. If the effect of deodorization is not good, the quality of final oil can not be qualified. That was what bothered our Ugandan customer, so he came to visit Henan Doing Company at the end of last year for buying the oil deodorizer machine to replace the oil deodorizer equipment of his 30tpd palm oil refinery plant.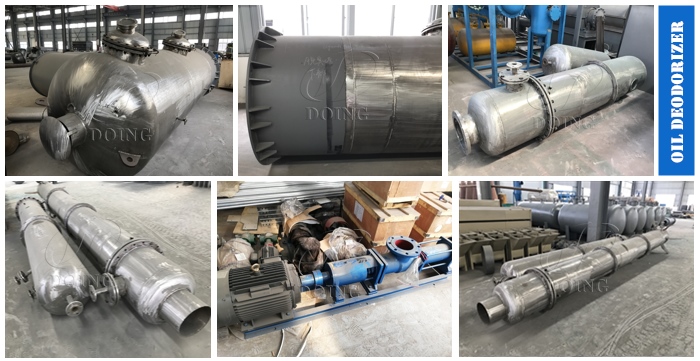 30tpd oil deodorizer machine for our Ugandan customer
Now these 30tpd oil deodorizer machine has finished production in DOING factory. Our sales manager and engineer has inspected them and took some photos which has been sent to customer. After everything is ready, these machines will be loaded and sent to Qindao port to ship to Africa.