A customer from Cameroon came to learn about batch type cooking oil refining machine
Date:2019-08-26 17:46:21 / News / Give me the price / Leave a message
On August 22nd, our customers from Cameroon arrived in Zhengzhou. First, our project manager and driver went to picked him up and then came back to Doing Company. The main purpose of his visit is to learn about batch type cooking oil refining machine for his 5tpd palm oil refinery plant project.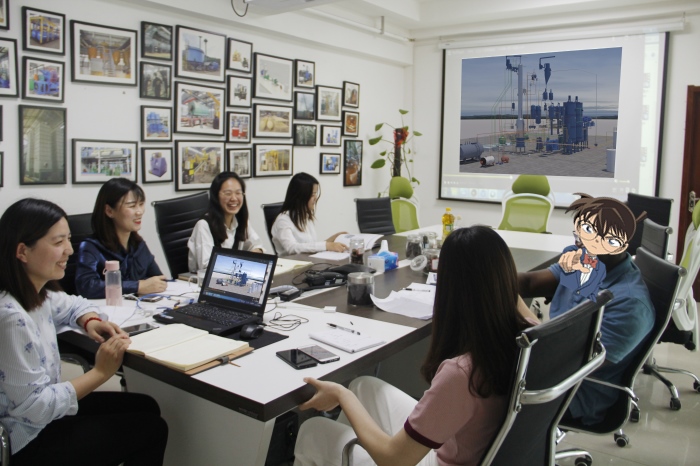 Discuss the palm oil refining process in meeting room
Therefore, they went to the meeting room firstly. Our sales manager and engineers explained the palm oil refining process used in 5tpd palm oil refinery plant to him. In the meanwhile, played the 3D video to him. Then, our project manager showed him some pictures of cooking oil refinery project cases that were finished by Henan Doing Company, and introduce the detailed information about the project cases. After seeing so many successful project cases, he expressed that he was very pleased to cooperate with Doing Company.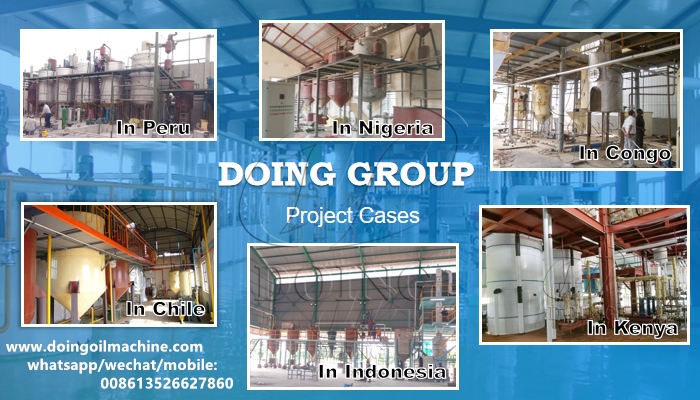 The cooking oil refinery plant project cases of Henan Doing Company
The next day, our Cameroonian customer went to visit the DOING factory with project managers. Standing next to the batch type cooking oil refining machine, he listened to project manager's introduction about the machines' every part. Besides, he also watched the inner structure of the refining tanks, and confirmed the manufacturing quality of the machine.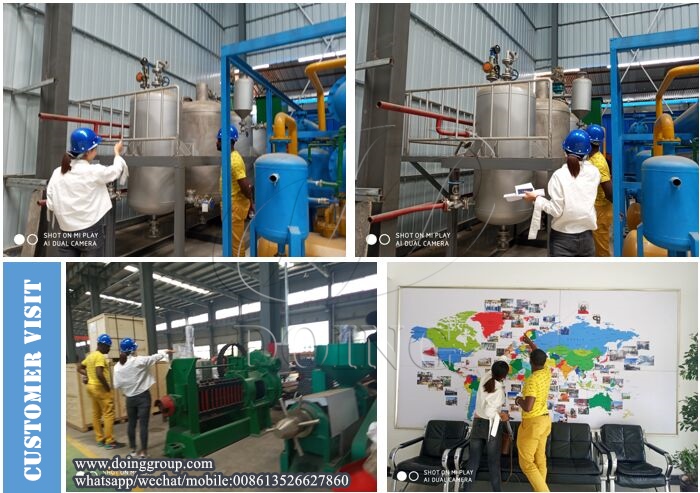 Customer went to visit DOING factory
He said he should go back to confirm his loan whether is approved and then he will signed the contract with Doing Company. Look forward to our cooperation!