Another reform of Henan Doing Company, for providing better services to customer
Date:2019-07-02 17:56:14 / News / Give me the price / Leave a message
At the middle of June, CEO Mr. Zheng of Henan Doing Company replanned the factory and making the working system, which is aim to improve the manufacturing effiency. Last Monday, CEO Mr. Zheng held a meeting again in order to change the present conditions of procurement, production, delivery, installation, etc. All the department directors of factory and sales communicated with each other and gave their suggestions to each other. And then discussed and came to an agreement. It is mainly aim to improve the effiency of the whole process from procurement to installation and provide better services to customers.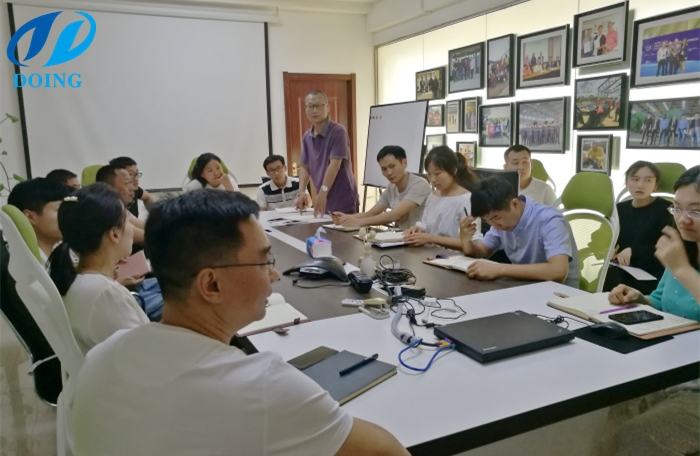 The Factory director Mr. Tao is speeching
The development of Henan Doing Mechanical Equipment Co., Ltd can not leaving reforming and innovating. We believe that communication between different departments within the company is very important. Through reforming, Henan Doing Company will get more support from our customers. We will insist on providing the highest quality equipment and the best services to our customers all the time.