15TPH palm fruit digester and palm oil presser sent to Mexico
Date:2018-12-03 16:10:35 / News /Give me the price / Leave a message
15TPH palm fruit digester and palm oil presser are ready to delivery last Monday. The sales manager and factory workers were busy for a day, loading the 15TPH palm fruit digester, palm oil presser and other equipment purchased by Mexican customers into containers.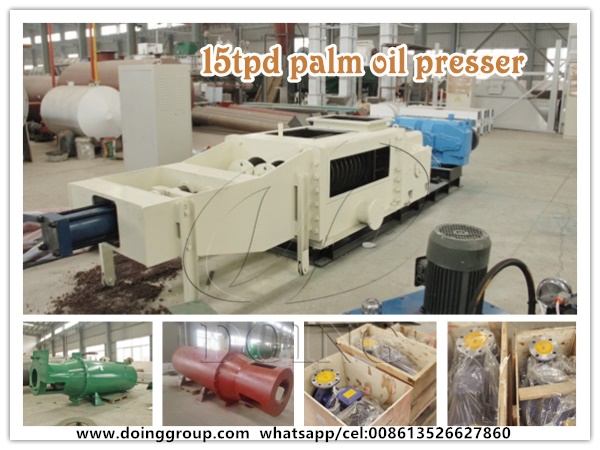 The 15tph palm oil presser, 15tph palm fruit digester and flowmeters
This picture shows the equipment purchased by our Mexican customer. These machines are all manufactured by Henan Doing Factory. Henan Doing Company can provide single machine in palm oil processing plant, or the whole palm oil mill plant turn-key services.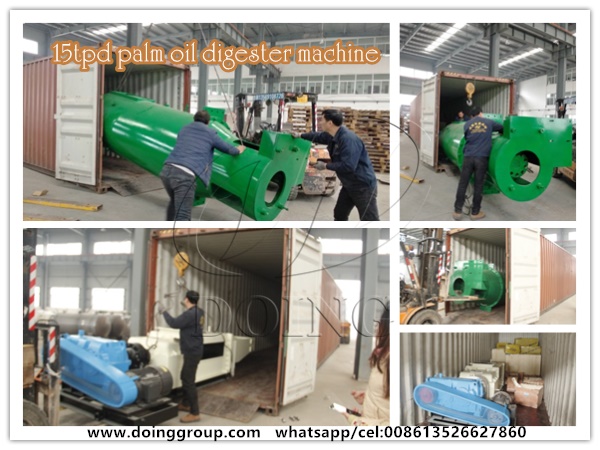 The loading process of palm fruit digester and palm oil presser
This picture shows the loading process, which takes very long time. Because the 15tph palm fruit digesterand palm oil presser are both too big, it is hard to load them.
This is the newest message about palm oil machine delivery to Mexico. If you want to know more, welcome to contact Henan Doing!