How is castor oil extracted in castor oil processing factory?
Date:2019-05-24 10:14:52 / Cooking oil machine FAQ / Give me the price / Leave a message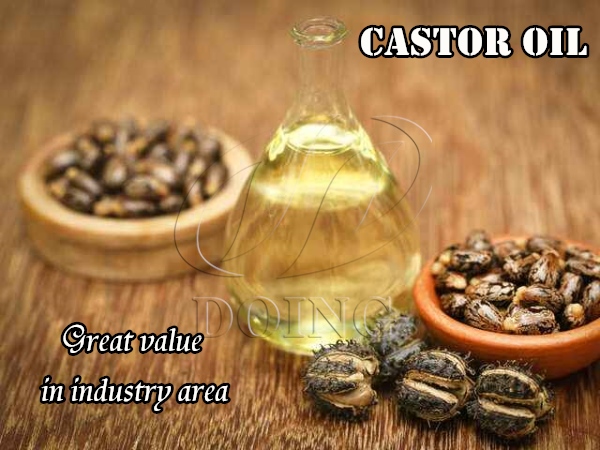 Castor oil

Many customers came to ask how castor oil is extracted, and they want to produce castor oil as cooking oil to sell. At that time, our sales will tell them castor oil can not be as cooking oil, but is a kind of multipurpose industrial oil. But castor oil extraction process is same as other oil seeds.
The most common and popular castor oil extraction method is pretreatment pressing method. As it is high oil content oil seeds. This method mainly includes castor seeds pretreatment and castor oil pressing two part.
Firstly, the pretreatment part is used to cleaning castor seeds, remove the shells of castor seeds and change the temperature and moisture of it, so that the castor seeds can reach the best condition for pressing. Then, castor oil pressing machine is to extract oil from processed castor seeds. Finally, you will get high quality castor oil. The residual oil rate of this method is less than 7% in the cake.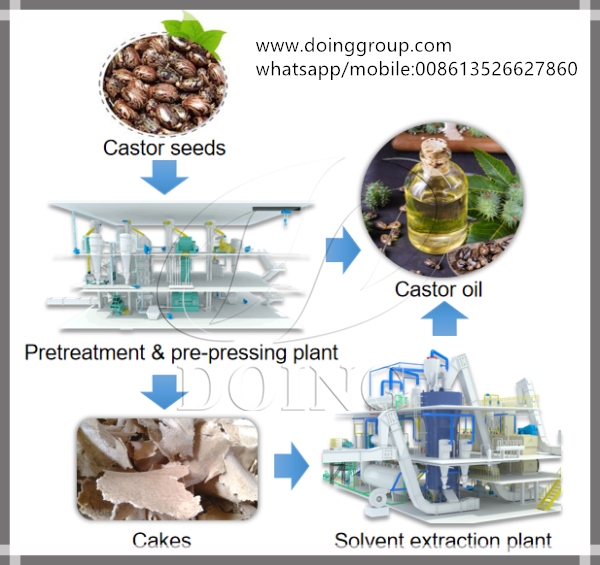 Castor oil processing plant working process flow chart

Besides, solvent extraction method is another method which attracts many customers to choose. Especially for customers who want to build large scale castor oil processing factory. Why? Because castor oil solvent extraction plant can extract oil from pressed cakes, and The residual oil rate of this method is less than 1% in the meal. Castor oil solvent extraction method is using solvent to extract castor oil, and then separate the castor oil and solvent from miscella.
Whichever method you want to choose, Henan Doing Company can provide complete designing chart, high quality castor oil processing machine and the best installation service. Please contact us, if you are interested.