Sesame oil machinery
Date:2013-09-30 16:58:08 / Edible Oil Refining Process /Give me the price
Sesame oil machinery is a complete set of machines used for extracting sesame oil from sesame seeds.we are the manufacturers of sesame oil machinery. We have been specialized in sesame oil machinery since 1967.

We provide whole service of sesame oil machinery which including sesame oil factory design, sesame oil machinery installation,workers training, Sesame oil machinery tech consulting and Sesame oil machinery after-sale service.

Processes of sesame oil making
The complete sesame oil making process includes dry cleaning,hot blast air frying, pressing to extract oil,crude oil filtering,subsiding,these five sections to produce product oil up to standard of national second grade fragrant sesame oil and byproducts from the very beginning of cleaning.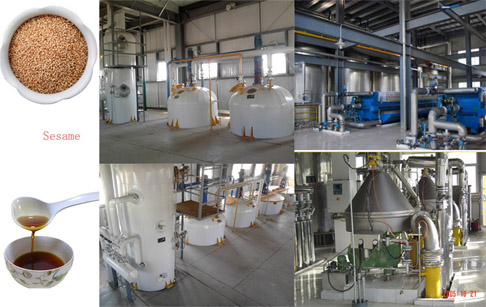 Sesame oil machinery

1.Dry cleaning in sesame oil machinery
The pretreatment equipments of this section including aspiration, screening machine unit, stoning machine,magnetic separator,aspiration system and so on. The total 12 equipments to finish the process of raw materials feeding, aspiration, screening, stone removing, magnetic separation, and the complete process of cleaning dust, air generated from this section. This section could reduce the damage to the subsequent machine.

2. Hot blast air frying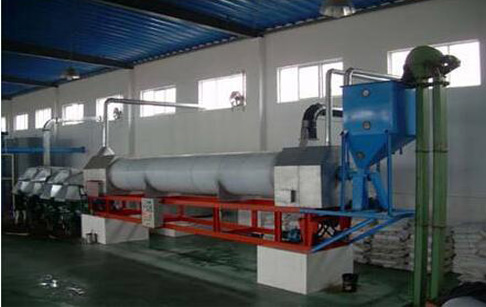 The press part of sesame oil production machinery

This section is composed of fuel transport system, hot blast air stoves(oil furnace, coal stove), seeds frying machine, smoking system, hot blast air network, temperature detection system. The total seven equipments to fry the raw materials uniformly, ensure the protein denaturation and harden completely, separate the raw materials from the air and waste gas.

3.Press to extract oil
This section contains warming conveyor,customized oil press,smoking installation,cake conveyor and so on, it's total nine equipments to extract oil,transport cake,take out smoking in the pressing of this complete process. It should ensure the oil squeezed out fully after this section, the oil quality and operation environment healthy.

4.Crude oil filtering in sesame oil machinery
In this crude oil filtering section,the machine contains crude sesame oil pool,crude sesame oil pump,filter,oil pump etc. To finish the suspended solids filtering,transportation,meals gathering.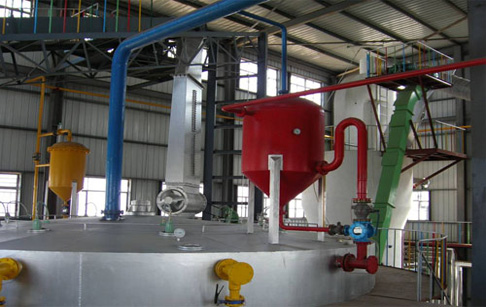 Sesame oil extraction machinery

5.Precipitation
This section are composed of oil pump,detecting system,gun barrel tank.the oil begin to subside after filtering to meet the national standard oil quality criterion. (cool down and subside, filter at a low temperature. It starts to subside when temperature below 10'C)
After these five sections,we could get high quality sesame oil now.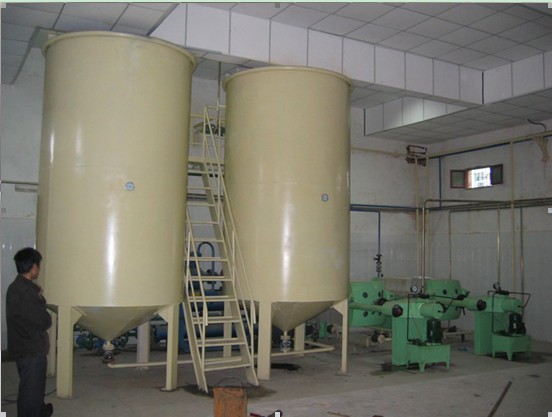 The refinery part of sesame oil production machinery