Aluminum plastic recycling machine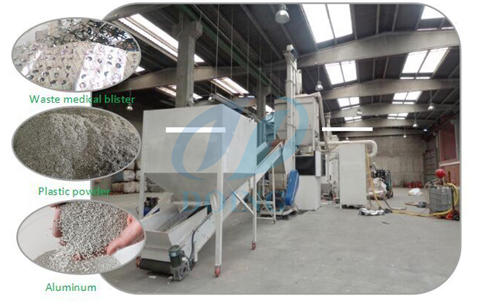 Aluminum plastic recycling machine

Aluminum plastic recycling machine is a high efficiency energy saving product which is developed by our factory based on absorbing separation technology at local and abroad market. The aluminum plastic recycling machine is used for separating the aluminum and plastic materials from all kinds waste aluminum-plastic composite products. With years of experimentation and theoretical analysis, this machine can reach the best separation effect .The ratio of impurities after separation will be less than 1%. The separation efficiency is up to 99%.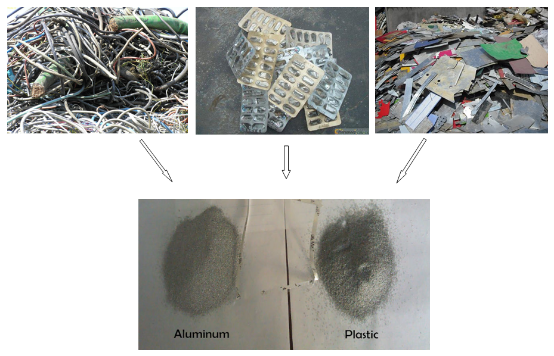 Aluminum plastic recycling machine raw material

Aluminum plastic recycling machineis applicable for all kinds of raw material such as: aluminum plastic composite panel (ACP) ,aluminum composite pipe , decorative material , waste aluminum plastic windows ,waste aluminum foil ,medical blister , medicine wrapper , etc .

Prev Λ How much the copper wire granulator price? NEXT ν Which factors influencing the prices of copper scrap?
If you wanna to get more details about Aluminum plastic recycling machine you can send E-mail to market@doinggroup.com. You can consult our professional engineer and specialized sales team with leave a message in below form.We will contact with you ASAP.You also can visit our factory in Henan,China.Get Detailed address.