Plastic to oil pyrolysis plant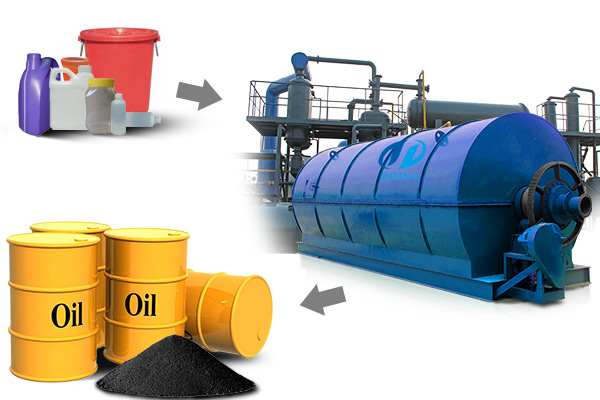 Plastic to oil pyrolysis plant
With the rapid development of modern industrial technology, plastic technology and products with each passing day, more and more plastic products have been widely applied to people's lives in various fields (such as food factories, cigarette factories, pharmaceutical plants, modern decorative materials, chemical and many other sectors of the product packaging), to bring the convenience, but also brought a lot of negative. Their scrap and waste (waste plastic, waste tyre,waste rubber) not only throughout the country, but also deep into every corner of people's lives. Plastic to oil plant is designed not only for waste plastic recycling, but also pyrolysis waste tyre and waste rubber. The main product from Plastic Pyrolysis to oil plant, It's a green way for plastic waste recycling.

Henan Doing Mechanical Equipment Co.,Ltd is a leading manufacturer specialized in plastic to oil pyrolysis plant Research & Development, Design, Manufacturing to Installation & Commissioning. It will turn the waste into fortune and create huge profit for you.
Prev Λ Waste plastics recycling pyrolysis machine NEXT ν Continuous pyrolysis plant
If you wanna to get more details about Plastic to oil pyrolysis plant or the cost of related pyrolysis machine , you can send E-mail to market@doinggroup.com. You can consult our professional engineer and specialized sales team with leave a message in below form.We will contact with you ASAP.You also can visit our factory in Henan,China.Get Detailed address.