Pyrolysis plant transmission device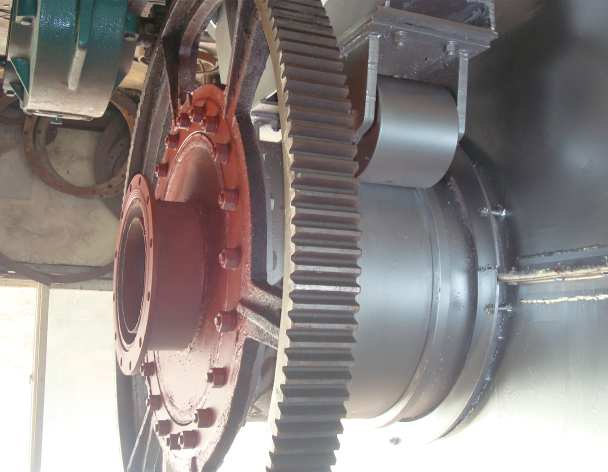 Pyrolysis plant transmission device

Our pyrolysis plant adopts small gear transmission. Compared with big gear transmission, small gear cannot be easlily deformed for small contact with heat. The gear will be fixed on the oil output pipe there will be some gap between gearandreactor,so only little heating energy will be transferred to the gear and also there are some heating releasing holes on the gear which will not be out of shape easily.

The roller is small, but it is the core part of machine. There are 4 rollers to support the reactor.Take capacity 10ton pyrolysis machine for example, the weight of naked reactor is about 10ton, after feeding 10ton waste tyres, the whole weight will be 20ton. It means these 4 small rollers have to bear 20ton pressure.One roller broke, the whole syestem will stop working. So the roller must be strong enough. That is why we choose casting steel as the roller material, as casting steel is not easy to deform.

Prev Λ Pyrolysis plant catalytic chamber NEXT ν The reactor of waste rubber/waste plastic/waste tire recycling pyrolysis plant
If you wanna to get more details about Pyrolysis plant transmission device or the cost of related pyrolysis machine , you can send E-mail to market@doinggroup.com. You can consult our professional engineer and specialized sales team with leave a message in below form.We will contact with you ASAP.You also can visit our factory in Henan,China.Get Detailed address.