Low temperature circulating bean drying machine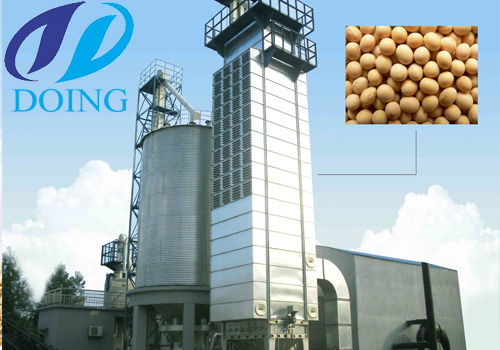 The installed bean drying machine
Drying Methods:
The dryer provides various drying modes as per the requests of customers. It can be equipped with different heating sources such as air heating furnace, oil burner, steam boiler, etc.
For the drying system with air heating furnace, cheap fuel can be used as rice husk, straw, coal, etc. . In this way, the drying cost can be greatly reduced.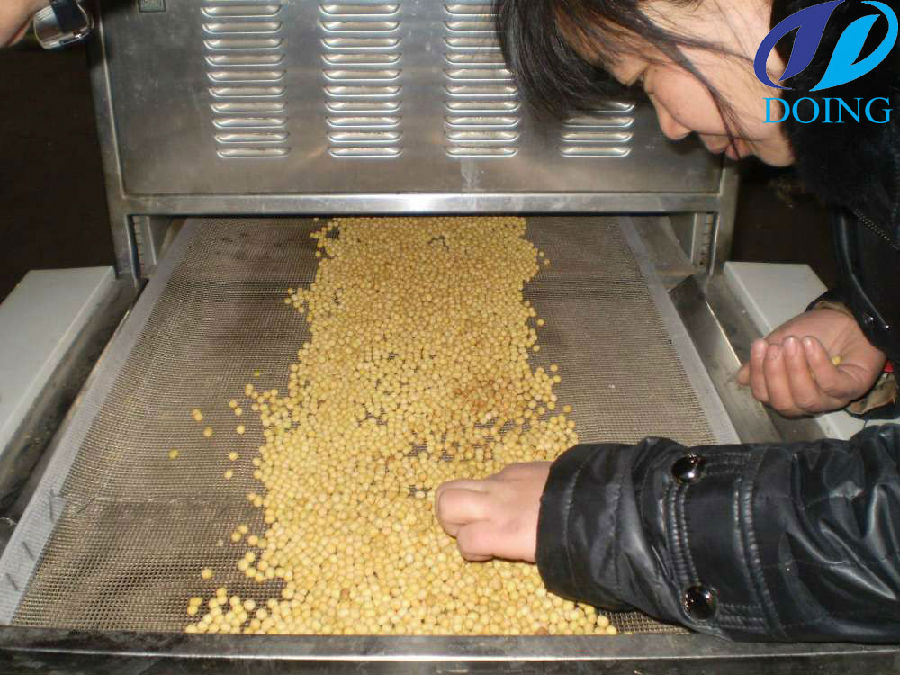 The drying bean in the drying machine
The New Drying Technical Characteristics:
Drying layer is changed from the original cold rolled plate stencil to 201 stainless steel sheet, using characteristics of stainless steel thermal conductivity and wear resistance to improve the drying rate and service life; Increase the mesh, raise the utilization ratio of plate and increase hot air through the area and speed up the drying, improve drying uniformity; Remove the upper screw conveyor structure, reduce grain damage rate and emptying time, improve the rate of whole rice.
Application Range of Drying bean machine:
Our products are applied to drying rice, corn, wheat, peanut, soybean, mung bean, coffee bean,sunflower seed and their seeds.
raw materials of grain drying machine
Technical parameters of small scalestationary dryer:
model

DYHX30

DYHX50

DYHX100

DYHX150

capacity

30

50

100

150

Heat rate

0.15-0.6

0.25-0.6

0.5-1.2

0.75-1.8

Size

4*2.5

4*2.5

4*2.5

4*2.5

height

5-7

6-8

7-12

9-15

Reduction of moisture

3%-10%

Heating medium

clean air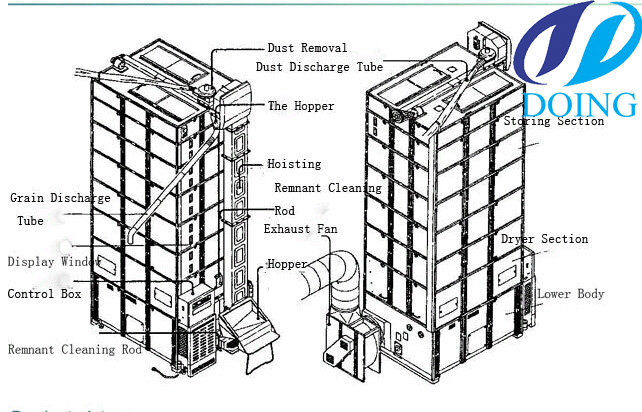 the structure of grain drying machine

Prev Λ High efficiency mesh-belt rice dryer machine Next ν Press machine
If you wanna to get more details about Low temperature circulating bean drying machine or the cost of related Oil Press Machine , you can send E-mail to market@doinggroup.com. You can consult our professional engineer and specialized sales team with leave a message in below form.We will contact with you ASAP.You also can visit our factory in Henan,China.Get Detailed address.