Grain drying machine
The installing grain drying machine
Characteristics of grain drying machine:

1.Adopt the Transverse multiple -grooves, grain crisscrossed cycle, heat evenly evaporation

2. Constant speed drying control mode to prevent Middle part explosion, the precipitation rate and the hot blast temperature is controlled by computer, don't need to be manually set

3.To prevent grain metamorphism of grain temperature control mode

4. Prevent water excessive drying of automatic detection device

5. Machine-frame is low, easy installation

6. Can dry High moisture content of rice, wheat with good drying quality

7. Safe, reliable, easy to clean

8. A variety of fuels to choose from


9. Convenient maintenance
Technical parameters of small scalestationary dryer grain drying machine:
model

DYHX30

DYHX50

DYHX100

DYHX150

capacity

30

50

100

150

Heat rate

0.15-0.6

0.25-0.6

0.5-1.2

0.75-1.8

Size

4*2.5

4*2.5

4*2.5

4*2.5

height

5-7

6-8

7-12

9-15

Reduction of moisture

3%-10%

Heating medium

clean air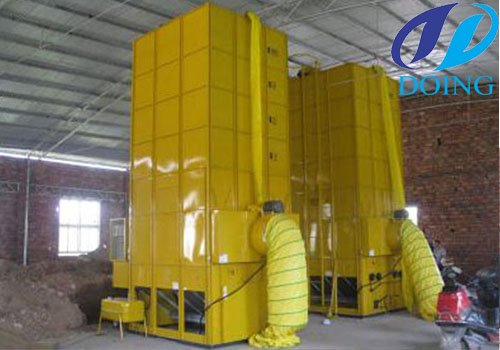 The grain drying machine in the factory
Computer full automatic control of grain drying machine:
Computer full automatic control characteristic of the CP - baton expert control system, is currently the synchronization with the international advanced level of grain drying control system. Drying process dynamic control, cooperate with resistive online moisture detector, macro precision to ensure food safety. Operation simple and convenient, everyone can easily become experts drying.

Durability of grain drying machine:
Durability according to the characteristics of easy-wearof the grain drying machine . Machine components are use high quality raw materials, key parts are mainly imported.

Multi-usage of grain drying machine:
To dry crops such as rice, wheat, corn, soybean, with high use efficiency. Using the most advanced way of constant speed drying. Achieve rapid drying, guarantee in low water period of homogeneous precipitation, meet the needs of the large amount of rapid drying.

Various fuels of grain drying machine: :
Coal, fuel oil, natural gas, rice chaff, steam and other heat sources, save operating costs, is environmental protection and energy saving products.
Reliable running of grain drying machine:
Reliable operation according to the actual usage of grain drying in China on the reliability design, to ensure safe and reliable use.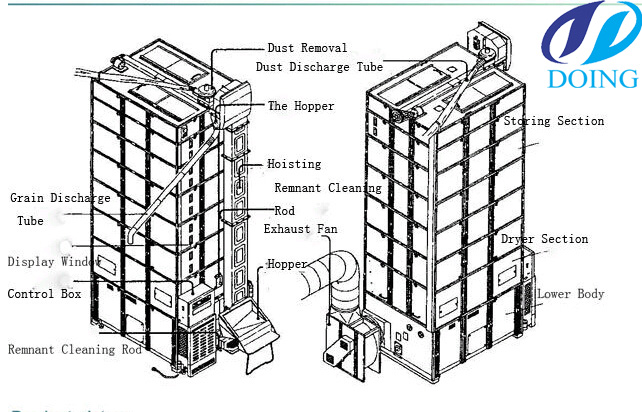 The structure of grain drying machine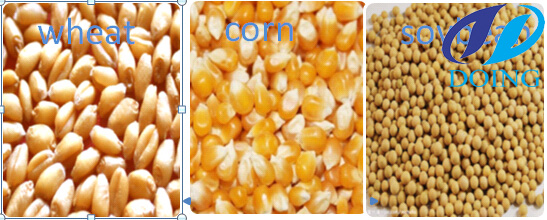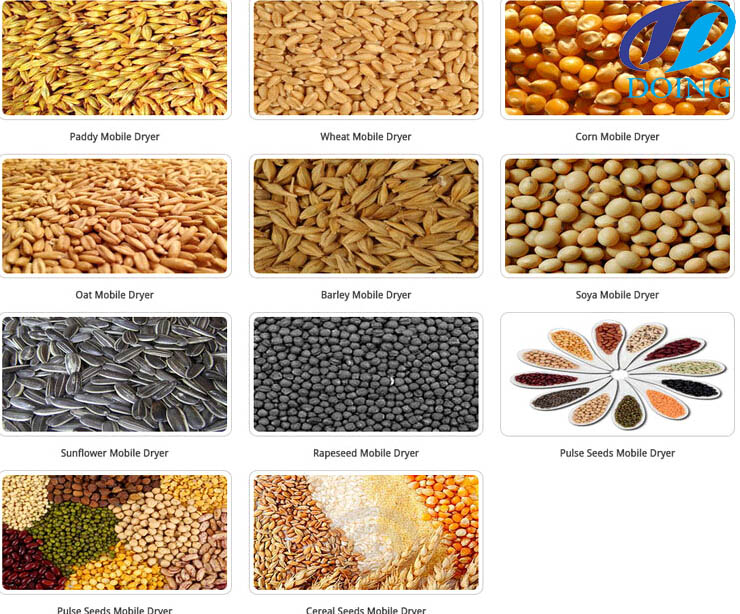 The raw materials of grain drying machine

Prev Λ New agricultural machinery high quality wheat drying machine Next ν High efficiency mesh-belt rice dryer machine
If you wanna to get more details about Grain drying machine or the cost of related Oil Press Machine , you can send E-mail to market@doinggroup.com. You can consult our professional engineer and specialized sales team with leave a message in below form.We will contact with you ASAP.You also can visit our factory in Henan,China.Get Detailed address.