High quality spent grain drying machine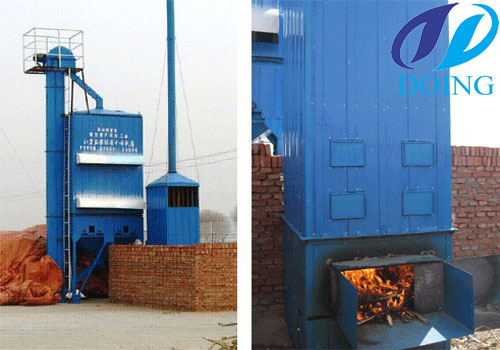 The using grain drying machine

1. Dry area is large, good drying medium penetrability, good uniform moisture of dried product, high efficiency.
2. Hot blast stove supplies heat, indirect heating grain. During dry process, grain continuous cycling, grain fricting each other, removing the awn, fuzz, etc. of grain surface, and the duster remove these above out of machine, improving the dried grain clearness.
3. Low temperature balanced drying can reduce the grain crack ratio, improve the head rice yield, so as to enhance the quality of rice.

4.Control system adopts the man-machine interface display dryer running status, the operation is simple, automatic display faults be clear at a glance, easy to quickly find out and eliminate faults, safe and practical.
5. The dryer without dead angle for residual grain, even easy cleaning, preventing mixing different kinds of grain.
6. The KETT resistance type online moisture detector. Automatic determination of moisture, and control the speed of removing moisture of grain. It is a high precision sensor and control equipment, when moisture reaches set point, I will let equipment automatic stop.
7. Drive bearings all be designed for low speed, three layer dust protection, dust can't enter to internal when the bearing on operating.
8. We use mixed flow fans instead of centrifugal fans and axial flow fans, the largest air volume will reach 17500 cubic meters/hour after warm air through fans, total pressure is 950 pa, effectively improve the drying effect and low noise.
9. The blades of screw conveyor use 45 manganese steel, Surface Hardness is HRC50

10. Using belt conveyor instead of screw conveyors on the top and bottom, greatly reducing crashed rate.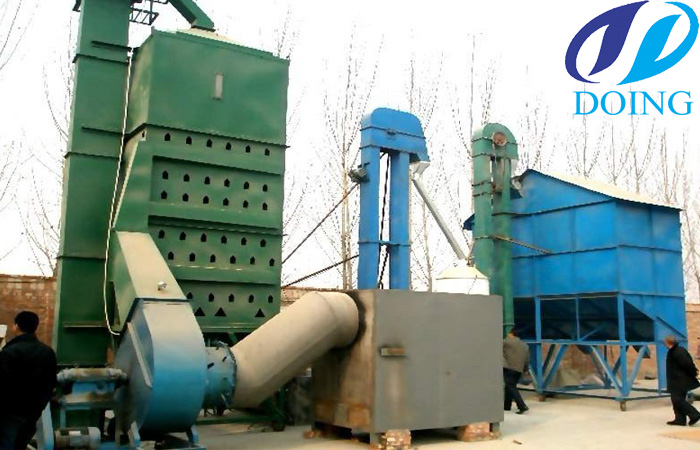 The working grain drying machine
The grain we can dry: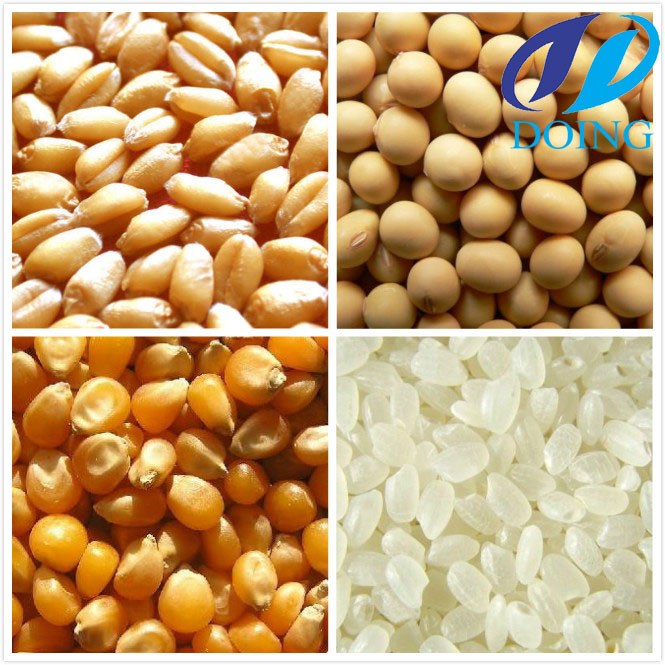 The raw materials of grain drying machine
Technical parameters of small scalestationary dryer:
model

DYHX30

DYHX50

DYHX100

DYHX150

capacity

30

50

100

150

Heat rate

0.15-0.6

0.25-0.6

0.5-1.2

0.75-1.8

Size

4*2.5

4*2.5

4*2.5

4*2.5

height

5-7

6-8

7-12

9-15

Reduction of moisture

3%-10%

Heating medium

clean air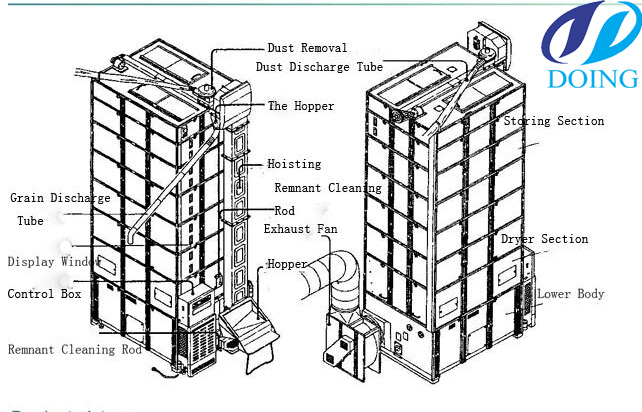 The structure of grain drying machine

Prev Λ Grain tower dryer Next ν 30-2000t batch spent grain drying machine
If you wanna to get more details about High quality spent grain drying machine or the cost of related Oil Press Machine , you can send E-mail to market@doinggroup.com. You can consult our professional engineer and specialized sales team with leave a message in below form.We will contact with you ASAP.You also can visit our factory in Henan,China.Get Detailed address.