Grain tower dryer
Date:2015-08-10 10:36:26 / Oil Press Machine /Give me the price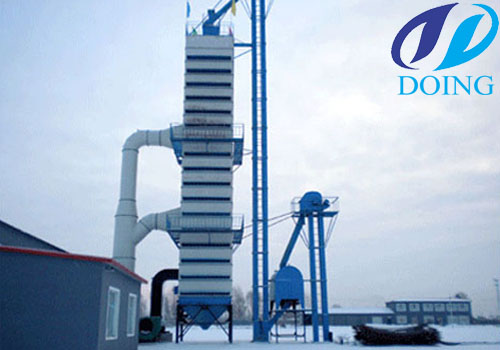 The installing drying machine
DY brand tower type grain dryer is suitable for drying high moist paddy, wheat, mung bean, sorghum, rape seed, and other grains. It is mainly used among small and medium size grain supply center, farms, self-planting grain farmers, etc.Even drying, quality of dried grain can be maintained. Grains are free from pollution through indirect heating, clean air is heated through a heat exchanger by hot air generated from burning of coal and stalks.
The grain drying machine in the factory
Tower dryer is also called the grain dryers, grain drying machine is an ideal equipment for drying grain and oil, processed products from the top input, through the feeding device, to ensure that the equipment always in full load condition during operation. After turning inward bottomless v-shaped flap and processing with staggered joint action of multiple rows of "V" baffle, makes possible the mix of processed products, but also as dry air in and out of the channel, the fan will be used gas into the collector, purification, most of the dry air can be recycled, so save the fuel consumption.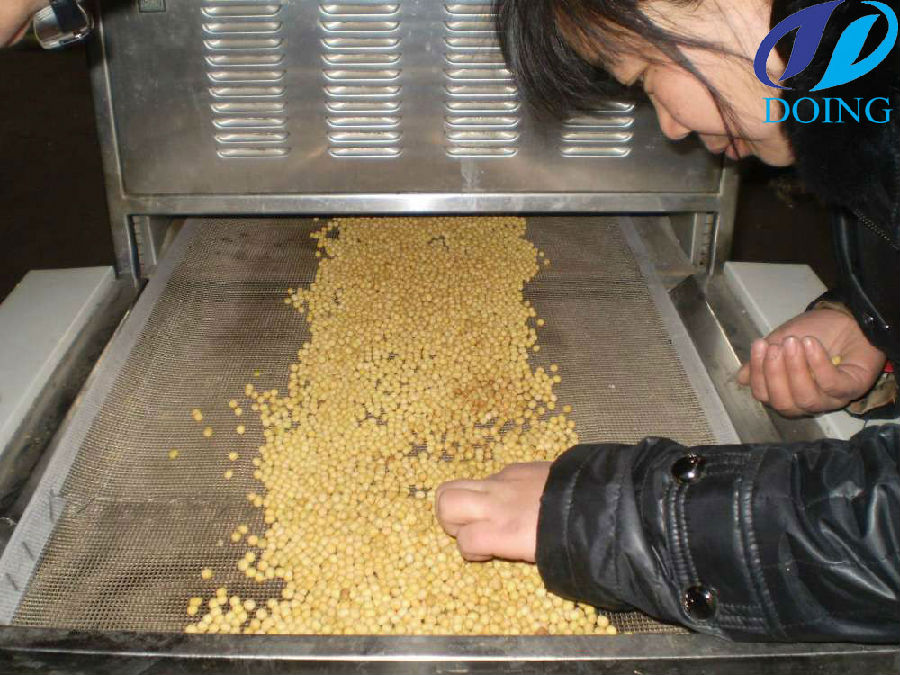 The drying soybean in the dryer

Technical parameters of small scalestationary dryer:
model

DYHX30

DYHX50

DYHX100

DYHX150

capacity

30

50

100

150

Heat rate

0.15-0.6

0.25-0.6

0.5-1.2

0.75-1.8

Size

4*2.5

4*2.5

4*2.5

4*2.5

height

5-7

6-8

7-12

9-15

Reduction of moisture

3%-10%

Heating medium

clean air
The structure of grain dryer
Raw materials: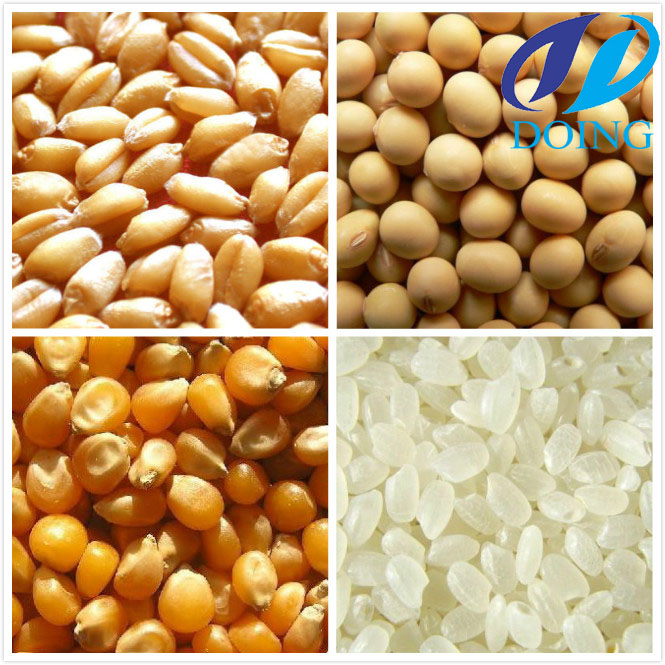 The raw materials of grain drying machine