DYHX150 Best grain dryer machine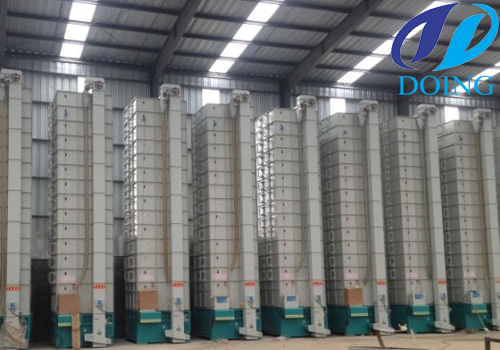 The selling grain dryer
1. The machine is mainly for foodbusinesses, grow and operate specialized households, under market economyconditions, enhance economic efficiency for high moisture grain safe storage,the development of design and production of grain, oil seeds, seed, foragecrops, such as drying equipment and the technology level in similar products athome and abroad leading level.
2. The machine is mainly suitable for rice,corn, wheat, soybean, rapeseed, seed particles such as grain, forage seeddrying of the material.
3. The grain dryer use coal, firewood,straw or rice husk as fuel, after combustion and heat transfer into a clean hotair for drying grain is non-polluting.
4.The grain dryer is also equipped withautomatic on-line temperature measurement, measuring humidity device, automaticlevel, to ensure the quality of grain after drying.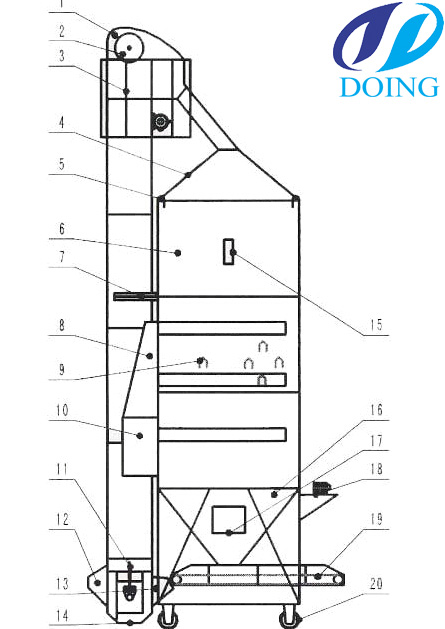 The structure of grain dryer machine
Dryer Structure Diagram
1. Elevator 2.Elevator main drive 3.GuardBar 4.Manhole 5.Lifting Hook 6. Tower Body 7.Elevator Fixed Bottom 8.Hot-blast Air Pipe 9.Exhaust Duct10.Hot-blast Main Pipe 11.Elevator with tension governor motion 12.Grain Feed Hopper 13.Cycle Feed Hopper 14.Clean bottom plate 15. Observe Hole 16. Row grain below storage hooper 17. Bottom observe hole 18.Uniform distribution row grain mechanism
Raw materials of grain dryer machine: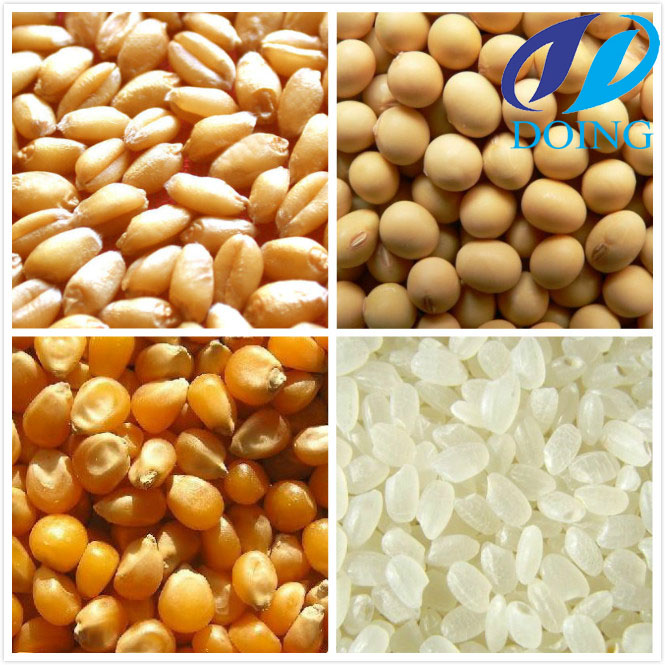 The raw materials of grain dryer machine
Technical parameters of small scalestationary dryer:
model

DYHX30

DYHX50

DYHX100

DYHX150

capacity

30

50

100

150

Heat rate

0.15-0.6

0.25-0.6

0.5-1.2

0.75-1.8

Size

4*2.5

4*2.5

4*2.5

4*2.5

height

5-7

6-8

7-12

9-15

Reduction of moisture

3%-10%

Heating medium

clean air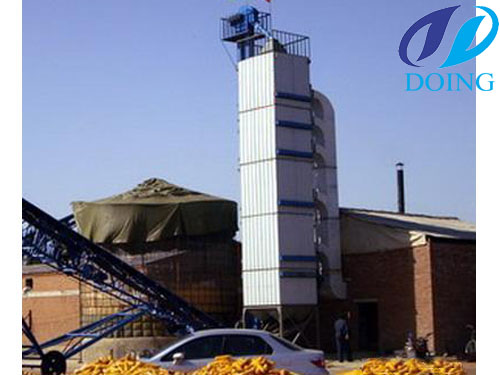 The running grain dryer machine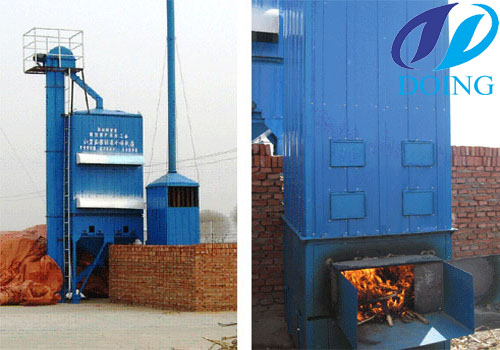 The working grain dryer

Prev Λ DY30good quality electric soybean dryer Next ν DYHX100 Tower type grain dryer
If you wanna to get more details about DYHX150 Best grain dryer machine or the cost of related Oil Press Machine , you can send E-mail to market@doinggroup.com. You can consult our professional engineer and specialized sales team with leave a message in below form.We will contact with you ASAP.You also can visit our factory in Henan,China.Get Detailed address.