Pyrolysis plant auto feeder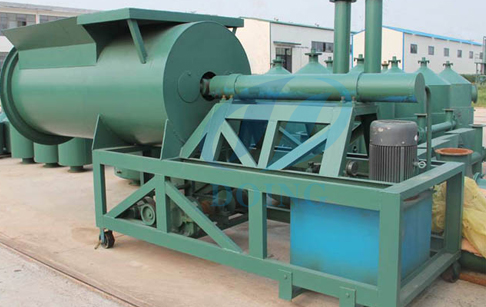 Pyrolysis plant auto feeder

Auto-feeder works with 60 tons hydraulic pressure. It can press material into reactor, even whole tire is no problem.You can save time labour, save energy by using auto feeder. Our auto feeder can also help you take the steel out from reactor after one batch finished.
For safety, workers needn't go near the reactor to put tires into reactor, it can avoid workers to be burn by the high temperature of reactor. Because,after one batch finished, the temperature inside the reactor is about 100-200 degree. It also can improve the working efficiency.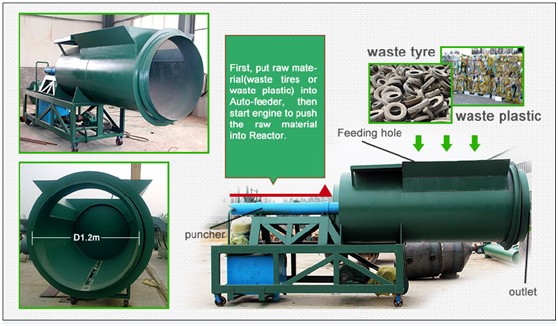 Pyrolysis plant auto feeder

For energy saving, without auto feeder, but using workers to put tires into reactor, it will waste much heat energy for opening the door frequently.
We can absolutely take good advantage of the energy, if we use manual work to feed,how many energy will lose?From 200degree to 35 degree,what a pity!

Prev Λ Recycling pyrolysis plant auxiliary equipment NEXT ν Pyrolysis plant dedusting system
If you wanna to get more details about Pyrolysis plant auto feeder or the cost of related pyrolysis machine , you can send E-mail to market@doinggroup.com. You can consult our professional engineer and specialized sales team with leave a message in below form.We will contact with you ASAP.You also can visit our factory in Henan,China.Get Detailed address.