The Challenges of Plastic Pyrolysising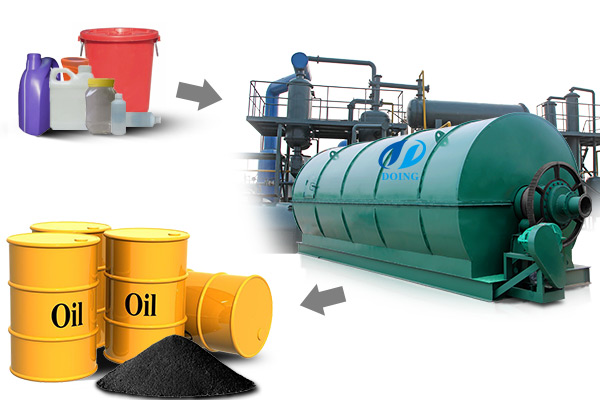 Waste plastic pyrolysis is offers additionalchallenges like:
Large variation in raw material specification

Content of unpredictable amount of moisture and metal/non-plastic particles

In reactor, plastic has tendency of sticking in for of coke leading to reduced heat exchange

Faster rate of pyrolysis reaction. Needs careful design of reactor
We have successfully established continuous typeplastic pyrolysis plants. We have developed sustainable machinery design andcatalyst technology to support industrial pyrolysis of plastic waste. Machineryrequired for plastic pyrolysis is same as mentioned in tire pyrolysis.
Thank you for yourinterest in Tire Pyrolysis Plants, for more information and to arrange aconsultation with the Tire Pyrolysis Plant please contact us and to learn moreabout our tires to oil technologies and for plant quotations and equipmentinquires please contact our technology suppliers directly and they will respondin 24 hours----Henan Doing Mechanical Equipment Co.,Ltd
Prev Λ Do waste plastics or tires refining really can earn money? NEXT ν How do we ensure the safety of our tyre recycling plant when operation?
If you wanna to get more details about The Challenges of Plastic Pyrolysising or the cost of related pyrolysis machine , you can send E-mail to market@doinggroup.com. You can consult our professional engineer and specialized sales team with leave a message in below form.We will contact with you ASAP.You also can visit our factory in Henan,China.Get Detailed address.