The Waste to Oil: Household Garbage Management.
Date:2015-03-30 15:15:44 / Industry Trends
For hundreds of years, materialistic consumption kept increasingaggressively, supply always could not meet demand, and domestic garbage such asplastic products, and worn car tires gather and other daily trash arethreatening human's life in a hidden way. Scientific findings show that onceplastics were thrown away or buried under ground, it could not be dissociatedwithin about one hundred years, which is a serious and timeless pollution. And wastetires are collected every day, taking up human's living space and affecting theair they breathe every moment.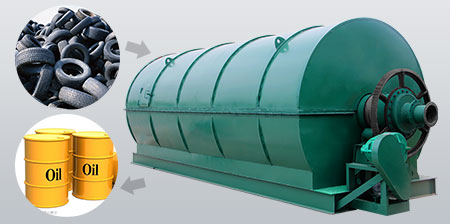 Let us take a look at our waste management history. Taking the daily wastegrowth of Germany as an example, the average waste of everybody was 0.5 kg inyear 1800, 10 kg in 1900, 30kg in 1950, and 230kg in 2000. According to thechanges of the number, the daily trash was jumping through decades, faster andfaster. Some technologies make people's life more convenient and effective,however, unhealthy and life-risking. When the whole society is stepping forward,technologies develop more quickly, the daily waste is growing in a stunningspeed.

Governments and environmentalists in most countries outside of China have noticed this threat and have been searching a optimum method to remove it.Henan Doing Mechanical Equipment Co., Ltd from China is one of them and hasbeen researching and doing experiments to overcome this worldly challenge.
HenanDoing Mechanical Equipment Co.,Ltd is specialized in pyrolysis plant ,biodiesel plant and cooking oil making machine. Our company has researchinstitution which develops new products and we have our own experimental base,and we are committed to bringing in new technology, renewing products, keepingleading in this field, such as waste tire pyrolysis plant, convert plastic tooil machine, waste oil / black oil /engine oil refinery machine to get dieseloil, cooking oil making machine as well as biodiesel plant.