Biodiesel and air pollution
Research with biodiesel show reductions in several contributors to air pollution. Following table is a summary of engine tests completed at the University of Idaho.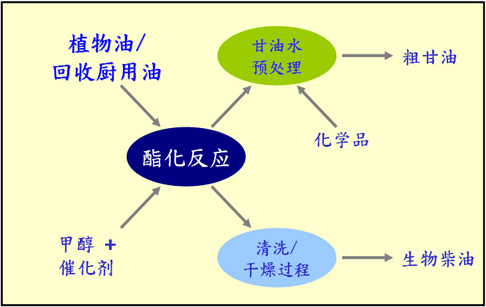 Biodiesel and air pollution

Emission
100% Ester Fuel (B100)
20/80 Mix(B20)
Hydrocarbons
-52.4%
-19.0%
Carbon Monoxide
-47.6%
-26.1%
Nitrous Oxides
-10.0%
-3.7%
Carbon Dioxide
+0.9%
+0.7%
Particulates
+9.9%
-2.8%
These tests were performed with a 100% and a 20% mix of ethyl and methyl ester of rapeseed oil. A U.S. Deptartment of Energy publication indicates reductions in most emission components except for an increase in nitrous oxide. Biodiesel use could provide reductions in several air pollutants. This could provide significant improvements in cities where air quality is a concern.


Prev Λ How to use oil press? NEXT ν Potential fuel from oil crops
If you wanna to get more details about Biodiesel and air pollution or the cost of related cooking oil machines , you can send E-mail to market@doinggroup.com. You can consult our professional engineer and specialized sales team with leave a message in below form.We will contact with you ASAP.You also can visit our factory in Henan,China.Get Detailed address.