Daily maintenance of vegetable oil machine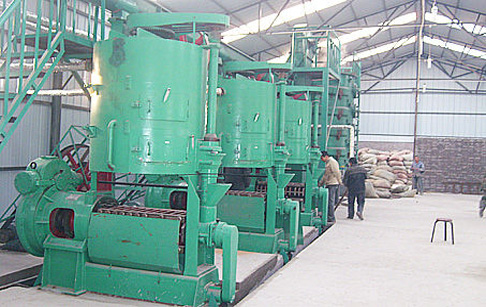 Vegetable oil machine

1. After working each 50 hours, you should check the lubrication condition. Check the oil cup on the top of the reducer casing to ensure that the oil is enough. You should cover the press screw shaft with butter. No dry grinding.

2. Protect each lubrication part from dust and other impurity. Check the quality of the engine oil in the reducer casing every year, once go bad, you should change machine oil completely.

3. When capacity reduces, it is abnormal to produce oil and oil cake. You should pull out press screw shaft, then check press screw, press bar and oil cake outlet. If the machine parts wear down, you should replace the damaged parts in time.

4. After working every day, remember cleaning the oil press cake inside oil mill, the dust and oil dirt on the surface of oil press machine.

5. If you need long-term storage, you should maintain vegetable oil expeller one time completely. At the same time, you need to wash the press screw, press bar and oil cake outlet, then coat them with oil again. Then keep in the dry place.

Prev Λ What is plant oil analysis laboratory ? NEXT ν Usage and maintence of screw oil press
If you wanna to get more details about Daily maintenance of vegetable oil machine or the cost of related cooking oil machines , you can send E-mail to market@doinggroup.com. You can consult our professional engineer and specialized sales team with leave a message in below form.We will contact with you ASAP.You also can visit our factory in Henan,China.Get Detailed address.