What can we get from waste plastic?
Waste plastic has two main product by pyrolysis plant,one is fuel oil, the other one is carbon black.
1.Fuel Oil (40% to 95%,according to plastic type)
The main oil product produced by our recycling application is the fuel oil that is wide used for industrial and commercial purposes. The oil has 40% to 45% of the amount of recycled waste plastic, which will be carried with licensed tanker trucks.

2,CarbonBlack(according to plastic type)
The second product of tyre pyrolysis plant is carbon black. The quantity of carbon black is about 30%to35% according to tyre quality. The use of carbon black is as a chemical strengthener in rubber and coloring agent in pigment industries. This carbon black price is very competitive compare to petroleum carbon black, so our pyrolysis carbon black is good option in stead of petroleum carbon black.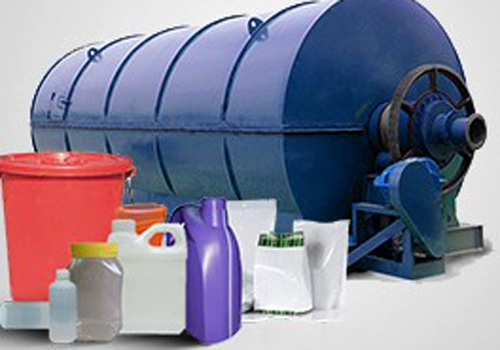 Pyrolysis plant

Prev Λ Can we get diesel fuel from plastic waste? NEXT ν How to build waste to energy pyrolysis plant?
If you wanna to get more details about What can we get from waste plastic? or the cost of related pyrolysis machine , you can send E-mail to market@doinggroup.com. You can consult our professional engineer and specialized sales team with leave a message in below form.We will contact with you ASAP.You also can visit our factory in Henan,China.Get Detailed address.