How to choose oil press ?
Date:2015-02-06 15:07:52 / Cooking oil machine FAQ
As manufacturer of oil press, here we will introduce you how to choose oil press with excellent quality.
How to choose oil press machine?

First, listen to the noise of oil press machine when working.
The key is the quality of the interior of the motor, the general sound of small dots, the motor is running well, household small press operating noise is not too high, otherwise it will affect the quality of life and neighborhood families. The decision to focus on the size of the work is making noise quality interior of the motor, the motor copper coil inside the rough, the greater the power. Better cooling of the motor, press itself more easily control the shaking and noise in the lower range.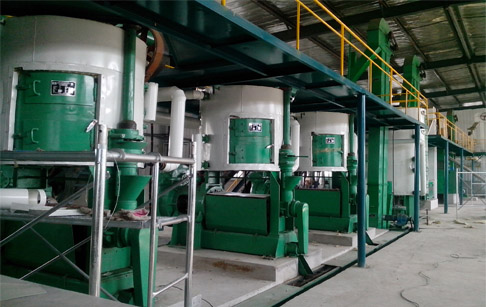 Oil press mahcine
How to choose oil press machine ?
Second, look at the level of oil extraction efficiency
Small oil press equipment continuous refining mill for household rate is the primary indicator of machine performance. Because there is generally about 5% of the oil is squeezed out of the physical means can not. Such as peanut oil content 44-48%, then the rate of household oil press equipment in the 33% -40% is reasonable Sunflower seeds and white sesame oil was 35-42%; rapeseed oil yield at least 30-42%. Oil yield low oil press is the result of design unscientific.
How to choose oil press machine?
Third, look at the materials used are solid workmanship
Press equipment in the case of small internal parts we can not see, you can look through the device to work with the material to about 12. Household press enclosure especially rear vents and process around fasteners, such as whether a solid burr-free, thermal window material thickness can not be too thin.
How to choose oil press machine ?
Fourth, to see whether it is reasonable operational design
Are easy to use cleaning, home users do not need to press a small industrial-grade oil press tedious dashboard, the operation as simple as possible. Due to the use of the home press equipment is generally not used every day, so every time spent cleaning convenience is also very important.