What are environmenral impacts of oil refinery plant ?
Atmospheric pollution caused by boiler is the mojor environmental impact of oil refinery plant. Generally, oil extraction plants utilizes coal-fired boilers to produce steam, which would creat atmospheric pollutants such as SO2, NOx, dust, etc. Coal fire would bring pollution to environment. Procedures for exhaust gas is mature in technology now, which can promote exhaust gas to meet nationl emission standard. In visable areas, that would be better to utilize gas-fired boiler or oil buring boiler.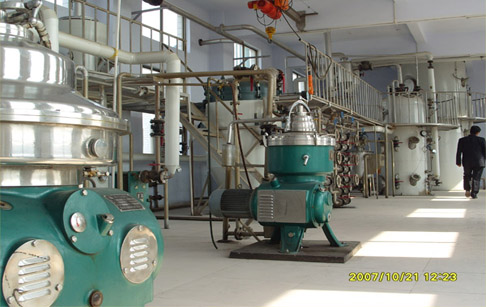 Oil refinery plant
As manufacturer of oil extraction plant, above is my answer to environmental impacts of oil refinery plant. And we can offer oil refinery plant according to your requirements. If you want to know more about oil refinery plant, please feel free to contact us.


Prev Λ What would suspended materials in crude oil affect in oil extraction plant ? NEXT ν How to prevent peanut oil rancidity?
If you wanna to get more details about What are environmenral impacts of oil refinery plant ? or the cost of related cooking oil machines , you can send E-mail to market@doinggroup.com. You can consult our professional engineer and specialized sales team with leave a message in below form.We will contact with you ASAP.You also can visit our factory in Henan,China.Get Detailed address.