What are environmenral impacts of oil refinery plant ?
Date:2015-02-02 17:31:19 / Cooking oil machine FAQ
Atmospheric pollution caused by boiler is the mojor environmental impact of oil refinery plant. Generally, oil extraction plants utilizes coal-fired boilers to produce steam, which would creat atmospheric pollutants such as SO2, NOx, dust, etc. Coal fire would bring pollution to environment. Procedures for exhaust gas is mature in technology now, which can promote exhaust gas to meet nationl emission standard. In visable areas, that would be better to utilize gas-fired boiler or oil buring boiler.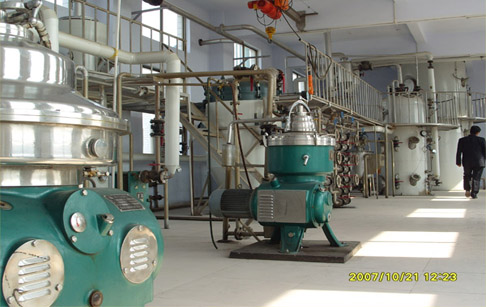 Oil refinery plant
As manufacturer of oil extraction plant, above is my answer to environmental impacts of oil refinery plant. And we can offer oil refinery plant according to your requirements. If you want to know more about oil refinery plant, please feel free to contact us.