Why it is better to extract oil in low temperature?
Date:2015-01-27 17:27:47 / Cooking oil machine FAQ
In general, oil extraction proceeds in low temperature. Thus, we must remain working condition of oil xtraction in low temperature for better performance.
However, what would high temperature affect oil extraction machines ?
1. High temperature would cause loss of plenty of nutrition, which would demage oil nutrition.
2. High temperature could also enhance activity of active material,which would make oil extraction harder and affect oil quality.
3. Oil extraction working in high temperature would also bring trans fatty acid, which would affect extraction efficiency.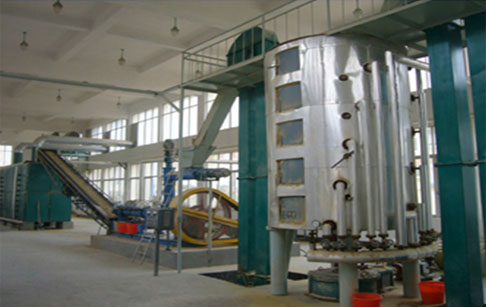 Oil extraction plant
In one word, when extract oil with oil extraction machines, low-temperature working condition would enhance extraction efficiency.