Transforming plastic to oil machine
Date:2015-01-22 17:12:03 / Pyrolysis Plant
Transforming various kinds of plastic to oil is an infant yet booming industry and investment. Through the pyrolysing technology, DOING is capable of converting plastic or plastic products, which are seen as daily waste to valuable oil. With years' exploring and conquering, DOING think-tank has invented the latest generation which is able to convert plastic to oil by least pollution and highest reward. According to the feedback from clients, the engineers in research and development group consistently evaluate and then improve more details of previous machines. At long last Henan DOING Mechanical Equipment Co., Ltd comes out with the latest generation machine. Compared with the traditional machine, there are plenty of advantages in the latest generation masterpiece.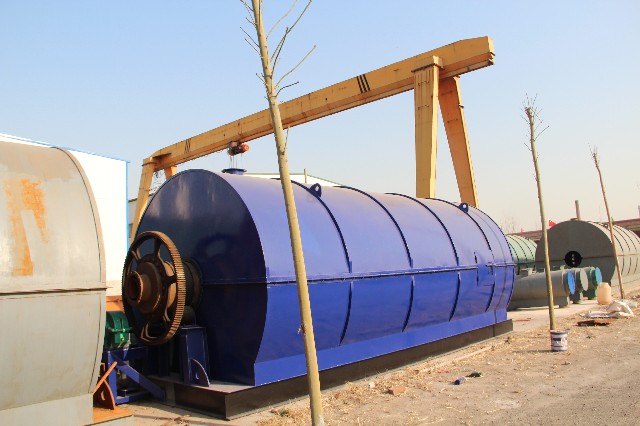 Plastic to oil machine
In the first place, the newest generation of converting plastic to oil machine adopts the freshest technology to reduce the emission to the environment, referring to the national environmental protection standard, and even European standard. When clients come, they can check with their eyes and experience.

Second, the latest generation convert plastic to oil equipment is more effective and profitable. The clients will save a lot of investment budget, because we've built the foundation before they buy the machine, they don't need spend money on that any more. And it only needs about half time than previous machines' installation time. Fast installation saves time and cost for clients, for all the welding jobs have been done when they purchase. It will cost buyers about 10 days to finish whole installation.

Third, DOING adopts the most advanced dust-removal system domestically, which is called combined dust-removal device. And it is up to the European Environmental Standard. Therefore, clients do not need to worry about the environmental department application any more.

Fourth, the latest plastic to oil technology includes a device, which can collect the syngas during the heating process, saving fuel cost for clients in the coming batches.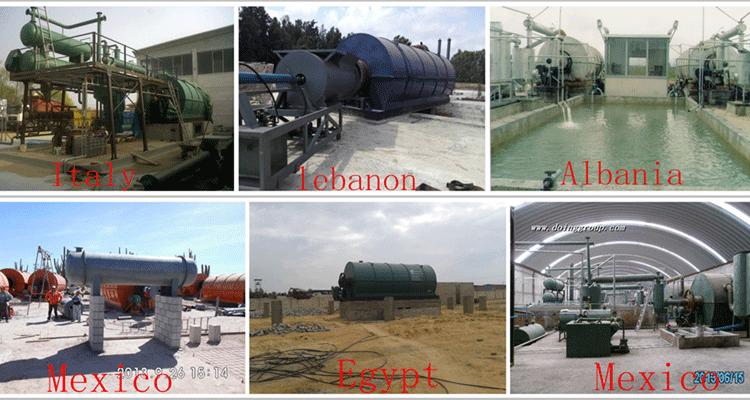 DOING plastic to oil Machine inventing and developing group aims to help clients make the most profit with reasonable financial budget by green and renewable technology. Your exploring visit will surprise you and broad your horizon of refining and ecology protection field in the largest degree.