Waste tire to oil pyrolysis plant
Date:2013-06-20 09:58:00 / Pyrolysis Plant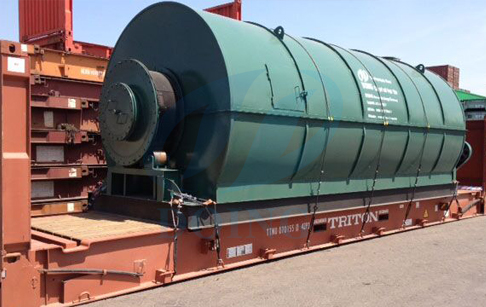 Waste tire to oil pyrolysis plant
Detailed product description of Waste tire to oil pyrolysis plant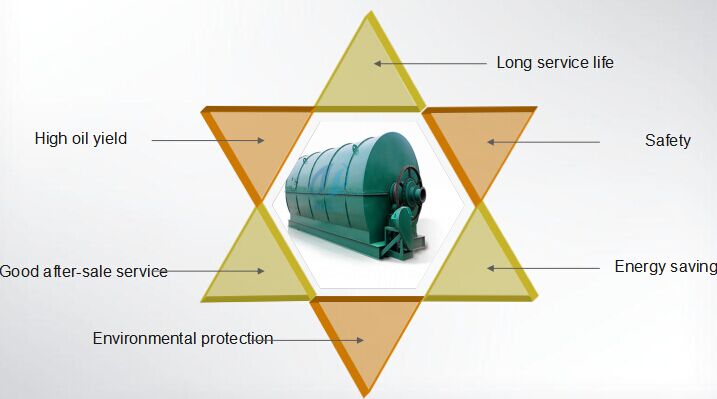 Waste tire to oil pyrolysis plant advantage

1)High oil yield & long life
2)Pollution-free & safety
3)Good economic return
4)Recycled water cooling pipe
5)Good sale service
6)Certification: ISO,SGS,CE
Waste tire to oil pyrolysis plant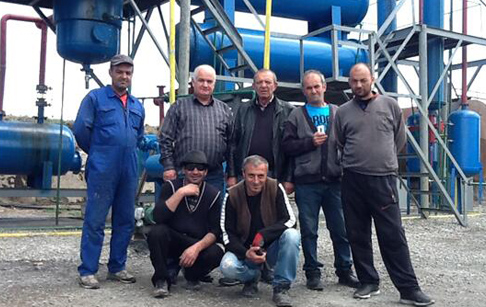 Waste tire to oil pyrolysis plant

Day by day, waste tyre, waste plastic, waste rubber, waste oil cause serious environmental pollution.Most people have no idea about how to dispose of these house waste or industry waste.Burning, landfill, actually are not the right way to solve the problem.We have the honor to introduce you the green technology for waste recycling.Waste tire recycling machine, waste plastic recycling machine, also named as pyrolysis equipment.Waste engine oil recycling machine, oil residue recycling machine, also named as distillation equipment.

After being processed, all the tire or plastic will be fully recycled, most percent are turned into fuel oil, the others are carbon black and fuel gas. It does not cause secondary pollution.

Meanwhile at most area of the world, the cost of raw meterial is very very low. Because actually they are waste things. People are willing to cooperate withyou as waste management. After recycling these waste things are turned into treasure.


Main feature of 10 tons Waste tire to oil pyrolysis plant: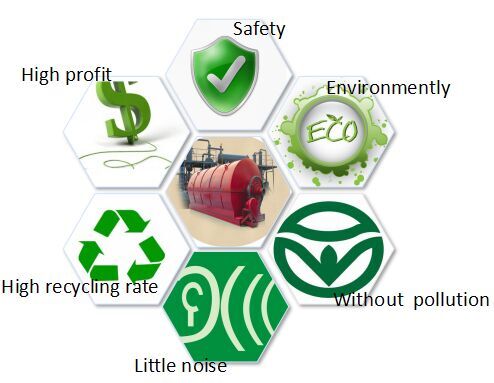 Safety:
1. Professional sealing technology for cover, oil outlet.
2. Special design can avoid the jam.
3. Vacuum system will prevent exhaust gas go back to reactor and cause accident.
4. Alarm, safety valves, thermometer, pressure gauge and safety valve.
Environmental protection:
1. Dust and sulfur removal system can remove the smoke and sulfur from heating.
2. The exhaust gas (include methane to butane) will be directly recycled to furnace for fuel, no gas pollution.
3. Every junction of the reactor are sealed with sealing material.
Energy saving:
1. Well sealing for heating system, no gas leak and saving fuel.
2. The exhaust gas will be recycled for reactor heating.
High oil yield:
Three cooling processes ensure the oil gas liquefied sufficiently.
Catalyst chamber ensure the raw material pyrolysis totally.
Long service life:
The service life of the reactor will be 6-8 years.

Final product application of waste tyre to oil pyrolysis plant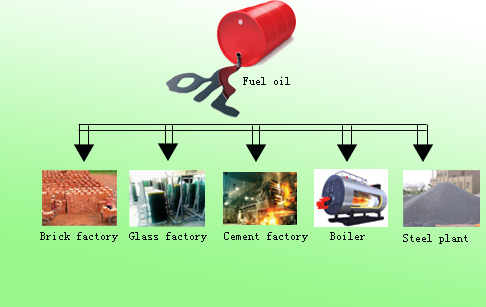 Fuel oil

The main application of oil products produced by our tyre to oil pyrolysis plant is the fuel oil that is wide used for industrial and commercial purposes. Such as power plant factory,glass factory,cement factory,ceramic fatory.

Exhaust gas (About 10%)
We get about 10% pyrolytic gases during pyrolysis process. The main component of this gases are methane (CH4), so we can not condense and store this gases. We use this gases to heat the reactor and we can use exceed gases for other heating application.

Steel Wire (12% to 15%)
The third product of waste tire to oil pyrolysis plant is steel wire, the quantity of steel wire is about 10% to 15% according to tyre quality. It is very easy to sell steel wire scrape in local market.

Carbon Black (30%)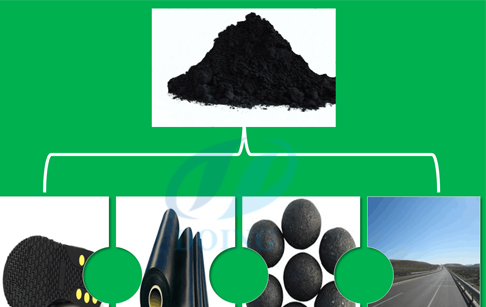 Carbon black application

The second product of waste tire to oil pyrolysis plant is carbon black. The quantity of carbon black is about 30% to 35% according to tyre quality. Carbon black can application to electric cable jacketing,black nylon bag,rubber additive
P

lace of Origin

Henan, China (Mainland)

Brand Name

Doing

Model Number

DY-1-5/8/10

Type

Pyrolysis tyre recycling plant

Tire Machine Type

Tyre Recycling plant

welder

6 sets auto-welder

technology on reactor

crack detection technology

thickness

16 mm

Minimum Order Quantity:

1 Set/Sets according to customers' require

Port:

Tianjin or Qingdao

Packaging Details:

according to customers' require

Payment Terms:

T/T, Western Union

Supply Ability:

10 Set/Sets per Month according to customers' require