What is plant sterols and their functions
Plant sterols _ what are they?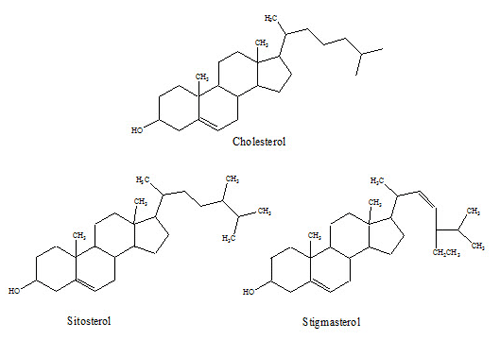 Plant sterols

Plant sterols are part of the big picture where research is ongoing and currently a hot topic in nutrition when it comes to food and health. Looking for an oil that contains more cholesterol-blocking plant sterols than any other cooking oil, four times as many as olive oil and 40 percent more than canola oil?
Plant sterols _ what's their function?
A recently proposed health claim regulation suggests that including about 2 g of plant sterols per day helps reduce total and LDL (bad) cholesterol levels, thereby lowering the risk of heart disease. And while 58 percent of Americans stated in a recent survey they believe corn oil is bad for you, corn oil is actually the cooking oil with the highest amount of plant sterols.
Plant sterols _ how to protect them ?
In oil refinery, plant sterols might be destroyed chemically. However, for nutritional consideration, this is difinitely a nutritional loss for us. By exact control of refinery condition, we can reduce plant sterols reduction. As manufacturer of oil refinery plant, our professional engineer can help you design, install oil refinery plant according to your requirements and conditions.
If you are interested in oil refinery plant, please feel free to contact us.
Prev Λ How does crude oil price affect vegetable oil markets? NEXT ν What does refinery equipment list need ?
If you wanna to get more details about What is plant sterols and their functions or the cost of related cooking oil machines , you can send E-mail to market@doinggroup.com. You can consult our professional engineer and specialized sales team with leave a message in below form.We will contact with you ASAP.You also can visit our factory in Henan,China.Get Detailed address.