Vegetable oil plant energy saving
Vegetable oil plants are one of the most important energy consumer industries and vegetable oil plants don't have a suitable energy saving nowadays. In order to estimate the amount of greenhouse gasses smission of vegetable oil plants, calculations have been done by our professional engineers with smission-factors-based method.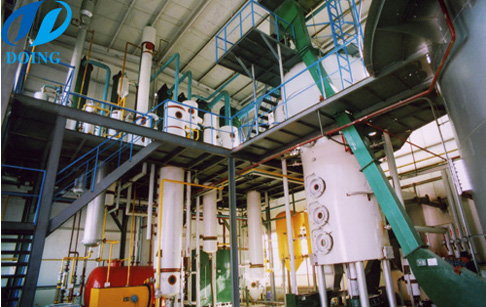 Solvent extraction plant, most energy-saving plant

Total emission of CO2 from vegetable oil refinery plants and vegetable oil extraction plant recent years is respectively estimated to be about 2195.3 Gg and 488.1 Gg. It is necessary to mention that CO2 emission trend in the studied period is not the same, which shows that energy saving management is not the same in different years. Therfore it is essential to provide the energy management program for vegetable oil plants.


Prev Λ Global vegetable oil market - analysis NEXT ν Can I frying in sunflower oil ?
If you wanna to get more details about Vegetable oil plant energy saving or the cost of related cooking oil machines , you can send E-mail to market@doinggroup.com. You can consult our professional engineer and specialized sales team with leave a message in below form.We will contact with you ASAP.You also can visit our factory in Henan,China.Get Detailed address.