How to extract vegetable oils?
Date:2015-01-15 16:17:04 / Cooking oil machine FAQ
There are three methods of extracting vegetable oils from nuts, grains, beans, seeds or olives: hydraulic press, expeller press and solvent extraction.
How to extract vegetable oils - hydraulic press
The first is by use of a hydraulic press. This is an ancient method and yields the best quality oil. The only two materials that will yield enough oil without heating them first are sesame seeds and olives. Therefore, sesame oil and olive oil from a hydraulic press are the only oils which could truly be called "cold pressed". The terms "cold pressed" as applies to all oils and "virgin" as applies to olive oil are meaningless to the consumer. They have no legal definition, mean whatever the manufacturer wants them to mean, and do not give a true description of the product behind the label. Organic Merchants will not condone misleading labeling. The term "virgin" for olive oil will refer only to the first pressing by a hydraulic press without heat. The term "cold pressed" will refer only to hydraulic pressing without heat. These oils are the closest possible to the natural state, therefore have the most color, odor and flavor—in a word, the most NUTRITION—but they will often be unavailable because so little is produced this way.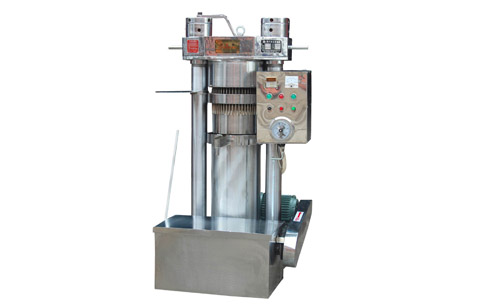 How to extract vegetable oils? - expeller press
The second method is by expeller, described in "The Low down on Edible Oils" as follows: "This uses a screw or continuous press with a constantly rotating worm shaft. Cooked material goes into one end and is put under continuous pressure until discharged at the other end with oil squeezed out." Temperatures between 200 and 250 degrees are normal. Obviously, this type of extraction does not qualify as "cold pressed" either. Organic Merchants will refer to it as "expeller pressed."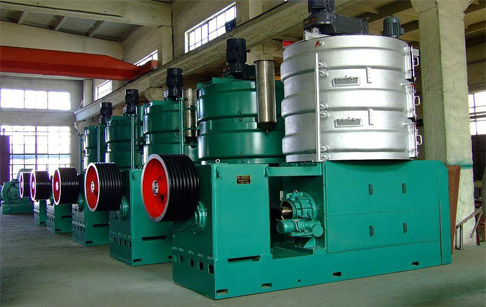 Oil expeller machine

How to extract vegetable oils? - solvent extraction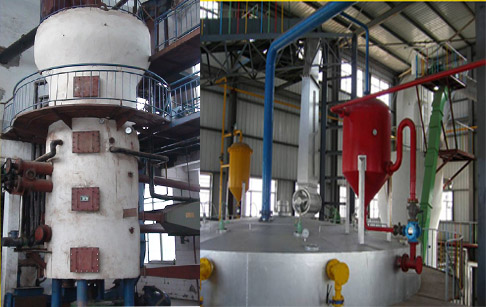 Oil solvent extraction machine
Speaking of solvent extraction, I have other articles introducing solvent extraction in details.