Pyrolysis plant with European standard environmental friendly
Date:2015-01-12 16:22:22 / News
Pyrolysis plant with European standard environmental friendly:Talk briefly,it include four parts: water, slag, gas, noise.

Water includes two parts, condensing water and dust removing water. The condensing water are recycling water, the final released waster will not cause any environmental pollution, just the temperature is a bit high. The dust removing water are circulating water, they will be evaporated without any emissions.
Slag, it is by-product; we can also called it carbon black. It is high value by-product with our new solution.
Gas includes two parts, exhaust gas and smoke dust. Exhaust gas is Methane, Ethane...these kind of gas are every easy to burning, here we make a special design that recycle it into fire furnace, heating the reactor. Smoke dust, it is generated from burning coal/wood. Through de-dusting system, it could meet the European emission standard.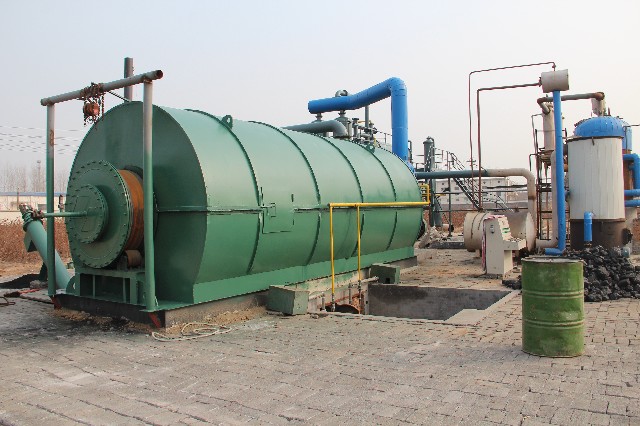 pyrolysis plant
Noise: DOING pyrolysis plant adopts low noise fan equipment, the noise is less than 60 decibels, noise of power part and auto-feeder are not more than 50 db. If there are any greening trees around your factory, the noise is below 50 in the day and 45 decibels at night.