How to start mini oil press plant
Date:2015-01-09 17:33:00 / Cooking oil machine FAQ
Mini oil press plant is a concept meant to cater to local market unlike large oil mills with huge capacities and catering to regional markets with established brands and different varieties. Groundnut, cotton seed, rapeseed, suflower seed are the most popular oil seeds to process with mini oil press plant.
The manufacturing process is well-established and simple. To begin with, dry oil seeds are fed to oil expellers for extraction of oil wherein about 90% of the oil is extracted. Liquid oil and solid portion(oil cake) is then separated in the filter press. Oil is packed either in tins or jars or plastic pounches and oil cake is sold to cattle feed manufacturers. Recovery of oil from oil seeds depends upon quality of oil seeds and it is in the range of 30% to 35%.

We have been concentrated in oil machine industry for decades. If you want to know more about mini oil press plant, please feel free to contact us.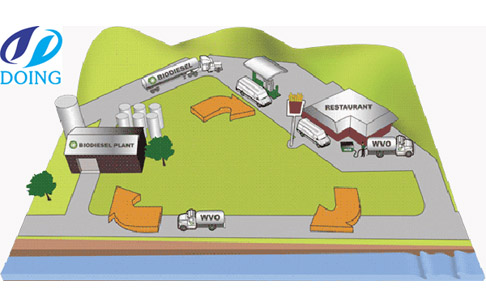 Mini oil press plant