What is water knockout vessel?
Date:2015-01-08 17:41:12 / Cooking oil machine FAQ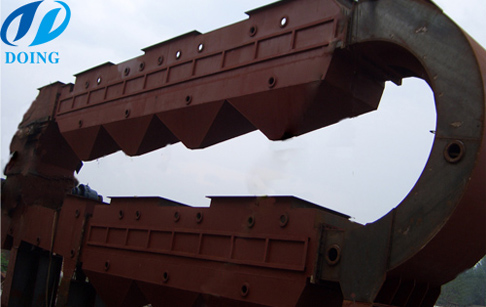 Oil extractor

In oil solvent extraction process, water knockout vessel plays an very important role to recover solvent and to reduce solvent consumption.
In oil solvent extraction, solvent would mix with water in extraction. And the mixture of water and solvent would be sent into water knockout vessel and stand still for hours. While the density of solvent and water varies, still standing would separate the mixture to 2 parts, superstratum mainly solvent and substratum water mainly. Solvent separated still consists water and water separated also still consists solvent, but the content is little.

Solvent separated could be reused in solvent extraction while fresh solvent is drived from underground warehouse. And water is discharged termly from the bottom of water knockout vessel to water seal tank.