Advantages of solvent extractiom
Date:2015-01-07 17:07:58 / News
Solvent extraction is continuous oil extraction plant, which utilizes solubility of solvent and oil, enhances oil yeild by steeping and spraying. Solvent extraction can be used in most common oil seeds; prepressing extraction is used in high oil content oil seeds, such as rapeseed, peanut, cotton seed, sesame, etc, while direct extraction is used to low oil content oil seeds.
The main advantages of solvent extraction:
Advantages of solvent extraction _ High oil yeild
For pressing method, oil residue is above 5%, while solvent extraction oil residue would be less than 1%. And meal derived from solvent extraction can be widely used in raw food material with high protein content and excellent quality because of low temperature.
Advantages of solvent extraction _ Solvent extraction machine
Solvent extraction machine has less finished cost, high oil yeild, less labor cost, excellent equipment safety, easy to operate and maintain, good operating conditions, etc.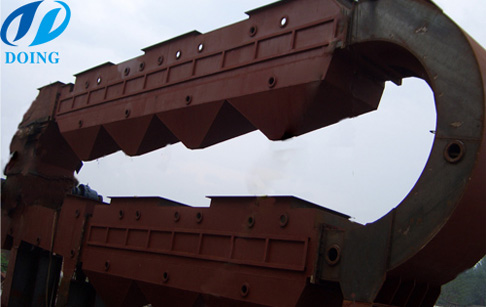 loop type extractor

This is Henan Doing Mechanical Equipment Co,. Ltd. We have been concentrated in solvent extraction machine for over 40 years. And we can offer whole line of oil processing machine with turnkey service. If you want to know more about advantages of solvent extraction machine, please feel free to contact us.