Oil solvent effects on products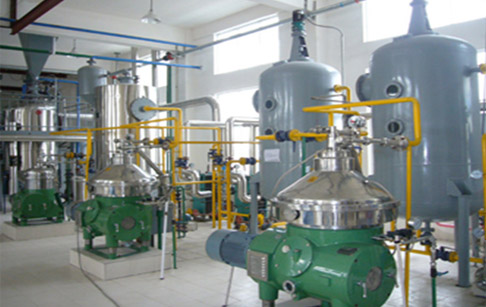 Oil solvent extraction machine

Solvent varieties and properties efect final oil quality a lot in solvent extraction. Oil solubility in solvent, separation of solvent and oil, separation of solvent and water, safety of solvent extraction, solubility of other fat-soluble materials in solvent, etc, these are heavily effected by solvent varieties and properties. In another word, solvent is key point of solvent extraction. Solvent used in extraction must meet all techinical and production requirements.
Oil solubility in solvent depends on solvent polarity, water content in solvent, temperature, etc. Matual solubility of two luqids depends on the similarity of their polarity; the more similar these two liquids are in polarity, the more their matual solubility would be. In general, permittivity shows molecular polarity.
Vegetable oil is low in molecular polarity, most of whose permittivity is 3.0~3.2, except castor oil, whose permittivity is 4.6~4.7. That is because ingredients of castor oil- glycerate consists of plenty of ricinoleic acid, which contains polar hydroxy.
In one word, most vegetable oil completely dissolve in nonpolar solvent whose permmitivity is similar to oil.
Prev Λ How to prevent oils from ruins ? NEXT ν How to convert diesel to biodiesel?
If you wanna to get more details about Oil solvent effects on products or the cost of related cooking oil machines , you can send E-mail to market@doinggroup.com. You can consult our professional engineer and specialized sales team with leave a message in below form.We will contact with you ASAP.You also can visit our factory in Henan,China.Get Detailed address.