How to prevent oils from ruins ?
Date:2015-01-06 17:08:21 / Cooking oil machine FAQ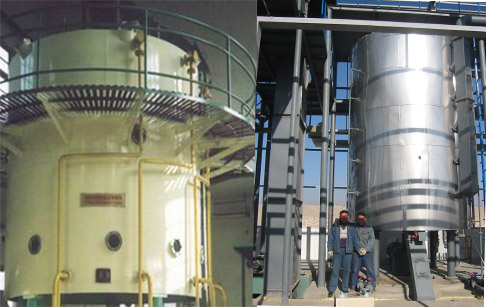 Oil extraction machine

We need oil machines/oil equipments to extract oil from oil seeds, but how to prevent oils from ruins in storage? This is also a essential problem from oils. Usually, we need to prevent oxidation or reduce oxidation speed in storage to protect oils. Different oils have different oxidation stability. Let's take animal oils as examples; tallow(oil from beef) and suet(oil from sheep)are the most stable ones,while poultry fat is the least stable one.
In oil storage, measures to prevent oils from ruins as follows:
1. Heat oils to 70℃ above, which can not only destroy enzymes, but also prevent hrdrolysis and reduce oxidation speed.
2. Reduce storage temperature as low as possible, which can prevent accelerate increasing of hydrolysis and oxidation.
3. Keep oils from direct sunlight, which can prevent oxidation promotion of sunlight.
4. Cut off from the air by vacuum or nitrogen-filled packing, which can prevent oxidation also.
5. Store with non-metallic materials and avoid contact with metal ion(catalyst). Meanwhile, packing materials must be opaque and airtight.
6. Remove water furthest to reduce oxidation promotion of water.
7. Add in antioxidant to prevent oxidation, but the amount and type must follow national stipulate.